5.22 International Biodiversity Day
The International Biodiversity Day is annually celebrated on May 22. According to the International Union for Conservation of Nature (IUCN) Red List of Threatened Species, there are over 11,000 endangered species with over 2,000 species listed as "critically endangered" globally in 2013. Here in Hong Kong, according to the Agriculture, Fisheries and Conservation Department, we have more than 3,100 species of vascular plants, of which about 2,100 are native; some 50 species of mammals; over 500 species of birds; 185 species of freshwater fish, about 80 species of reptiles and more than 20 amphibian species. Insect diversity is also very high with more than 240 species of butterflies and around 115 species of dragonflies. Sadly, over a hundred of them are endangered, of which about 40 species are listed as "critically endangered", including the three-banded box turtle and hawksbill turtle.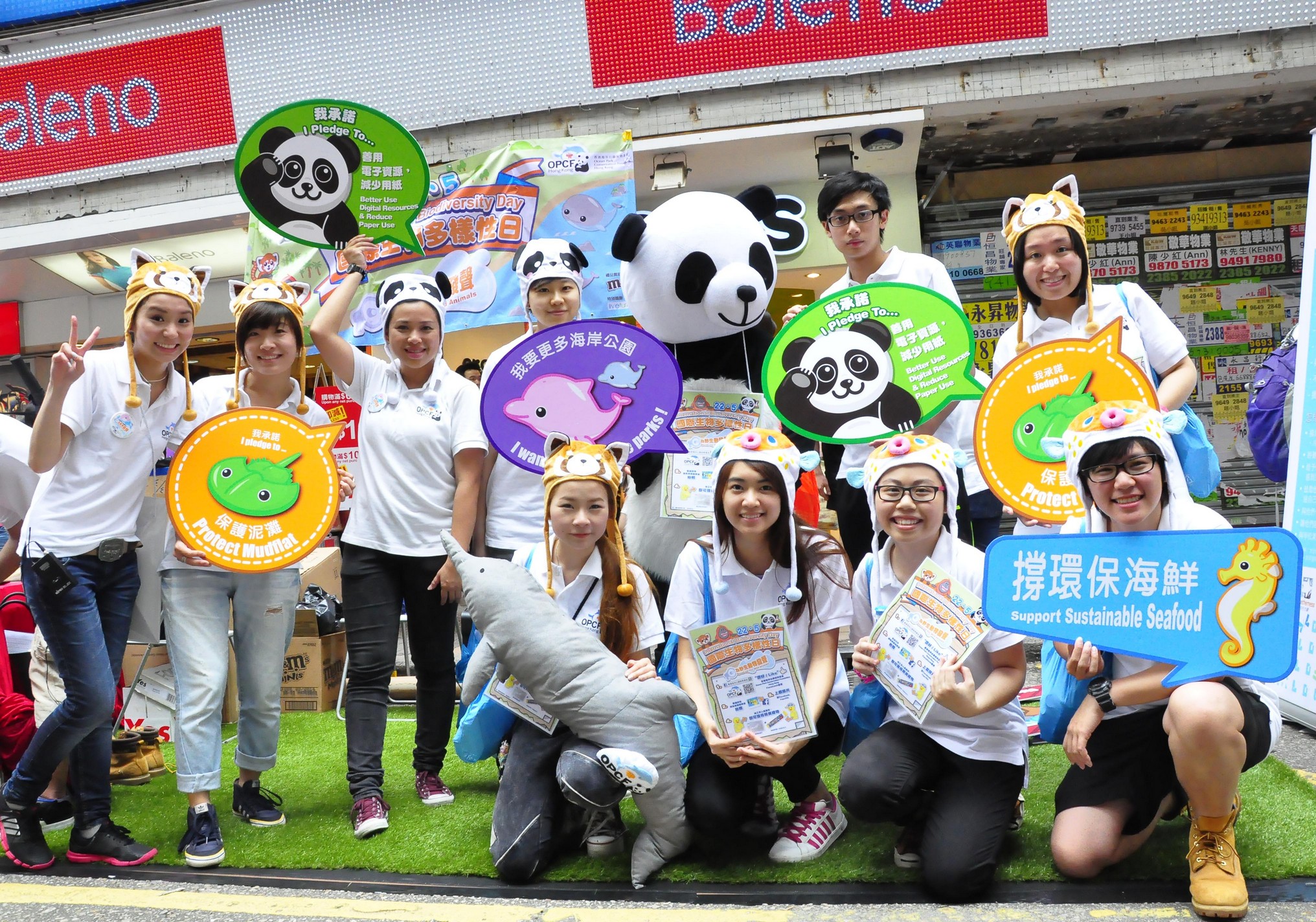 In order to increase public awareness of wildlife conservation and to appeal for public support, OPCFHK led a group of "wild animals", including the "giant panda", "red panda", "finless porpoise" and other marine animals, to make a surprise appearance in Mong Kok on May 17 and 18, 2014.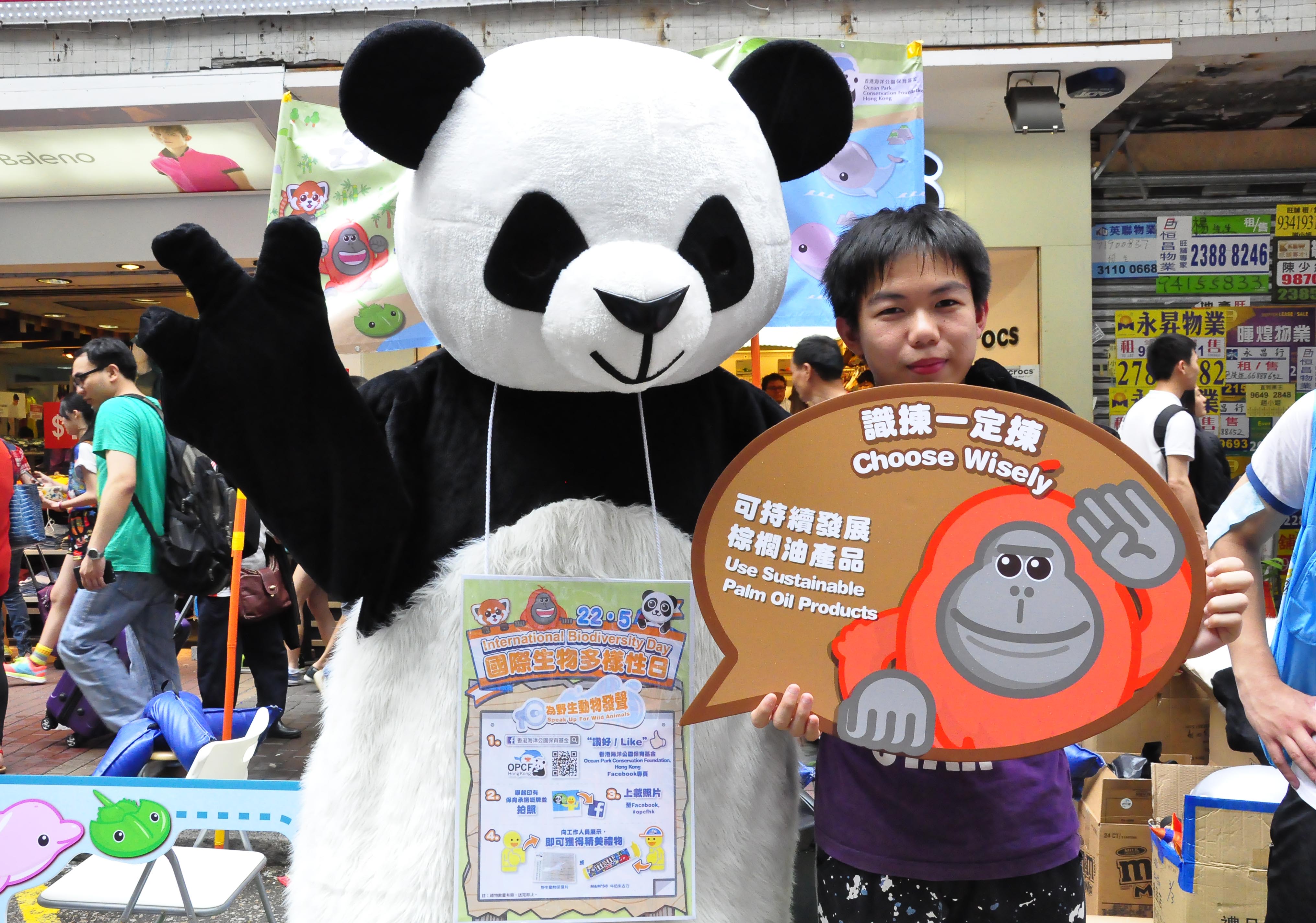 Over 780 people made conservation or green pledges, and uploaded the photos to Facebook to express concerns about endangered or threatened wild animals, including local species like Chinese white dolphin, finless porpoise, seahorse and horseshoe crab.