Promoting Giant Panda Conservation at Shatin New Town Plaza
Promoting Giant Panda Conservation at Shatin New Town Plaza
OPCFHK collaborated with New Town Plaza this summer from 27 June to 14 August to promote giant panda conservation. Through different activities, we hoped to educate the public about giant pandas and their natural habitats. The programme aimed to raise the awareness on the current threats giant pandas are facing and their conservation status in their natural environment, and encouraged public support on the conservation of these adorable animals.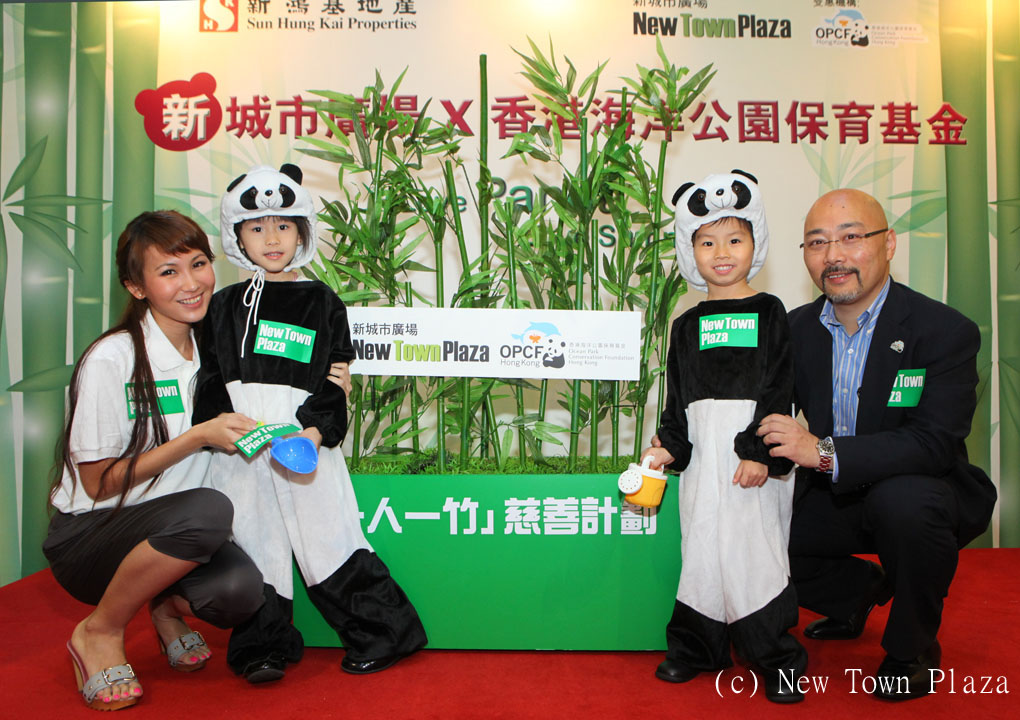 OPCFHK Deputy Director Mr. Timothy Ng (1st on the right) took the lead to support "Bamboo Planting Donation Program", planting a seed of care for giant pandas.
Donation boxes of OPCFHK were set up in the mall to help giant panda conservation and the habitat rebuilding efforts In China. Summer Panda Keeper Workshops were also held to allow public to learn about giant pandas' habitats and prepare their favourite meals.
Children learning how to prepare giant pandas's favourite meal - "Wowotou".

A series of creative panda enrichment designed by Hong Kong students were exhibited. After careful evaluation by a panel of experts, some designs were selected to be made as gifts to An An, Jia Jia, Ying Ying and Le Le of Ocean Park.

Varieties of creative designs were displayed in the mall, and the student inventors presented how their designs could help giant pandas cope with the summer heat.
Customers may get a chance to visit the giant pandas in Sichuan or join the "Honorary Panda Keeper Programme" of Ocean Park. They can have a close encounter with these magnificent animals and learn about them from a whole new angle.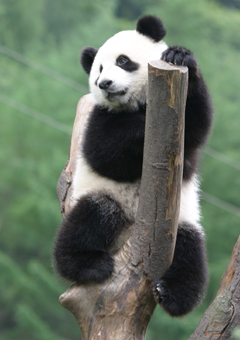 OPCFHK would like to thank New Town Plaza and all the participants for their support on giant panda conservation.