What blocks the way?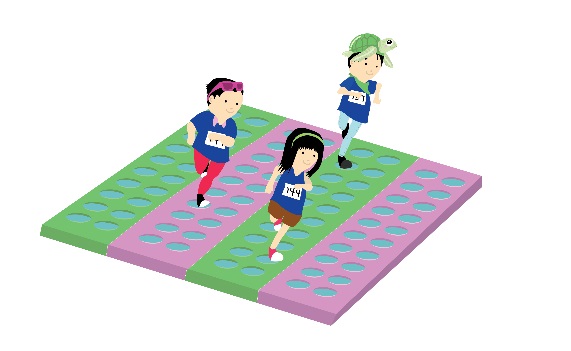 How to play?
Crossing over the inflatable obstacles.
Message
Marine debris is a severe issue in Hong Kong. It pollutes the habitat and affects the movement of many marine lives.
The plastics hurt
How to play?
Running through the nets that are hung with plastic products.
Message
More than 95% marine debris in Hong Kong is resulted from local consumption. Plastic waste had contributed to 60% to 80% of the debris which is commonly mistaken as food by marine animals. Plastic waste, e.g. disposable utensils, plastic drinking straws, plastic bottles, plastic bags, would block the digestive system of marine lives and create a false sense of satiety, resulting in malnutrition, starvation or even death.
Choose the right way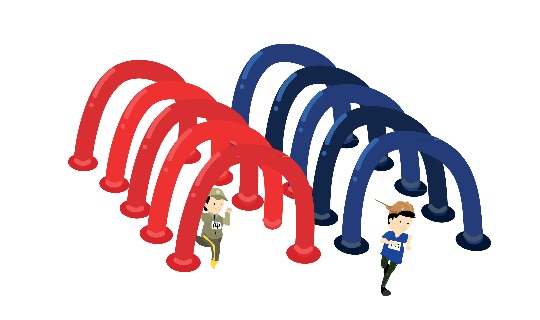 How to play?
Choose between "Convenience (using disposable utensils)" and "Environment (using reusable utensils)". Choosing "Convenience" might save you a bit more time and effort but disposable utensils impose threats and burden on the environment, hence no life tag will be rewarded; whereas, choosing "Environment" might require a bit more of your time and effort, but doing good to the environment will earn you a life tag.
Message
Using disposable utensils is easy and convenient while bringing your own cutlery or bottle might need more time and effort, but protecting the environment by reducing waste at source is all worth it.
What is your choice
How to play?
Participants will encounter 2 multiple choice questions. Your choice will determine your route. By making the environmentally friendly choice, you will receive a life tag; if you make a bad choice, you will be asked to U-turn and try again.
Message
In our daily life, we can make our decisions to reduce the consumption of disposable plastic products to alleviate marine debris problem.
Join the plastic-free pros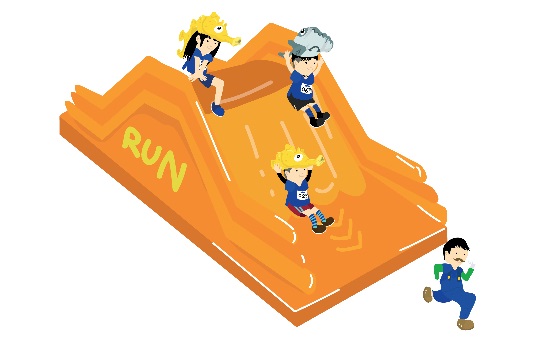 How to play?
Climb up to the slides and show everyone you have overcome all the challenges and created a plastic-free ocean!
Message
Adopting a plastic-free lifestyle and following the "5R"principles – "Reduce, Replace, Reuse, Repair and Recycle". We can reverse the situation for the environment by making small changes in our daily life..