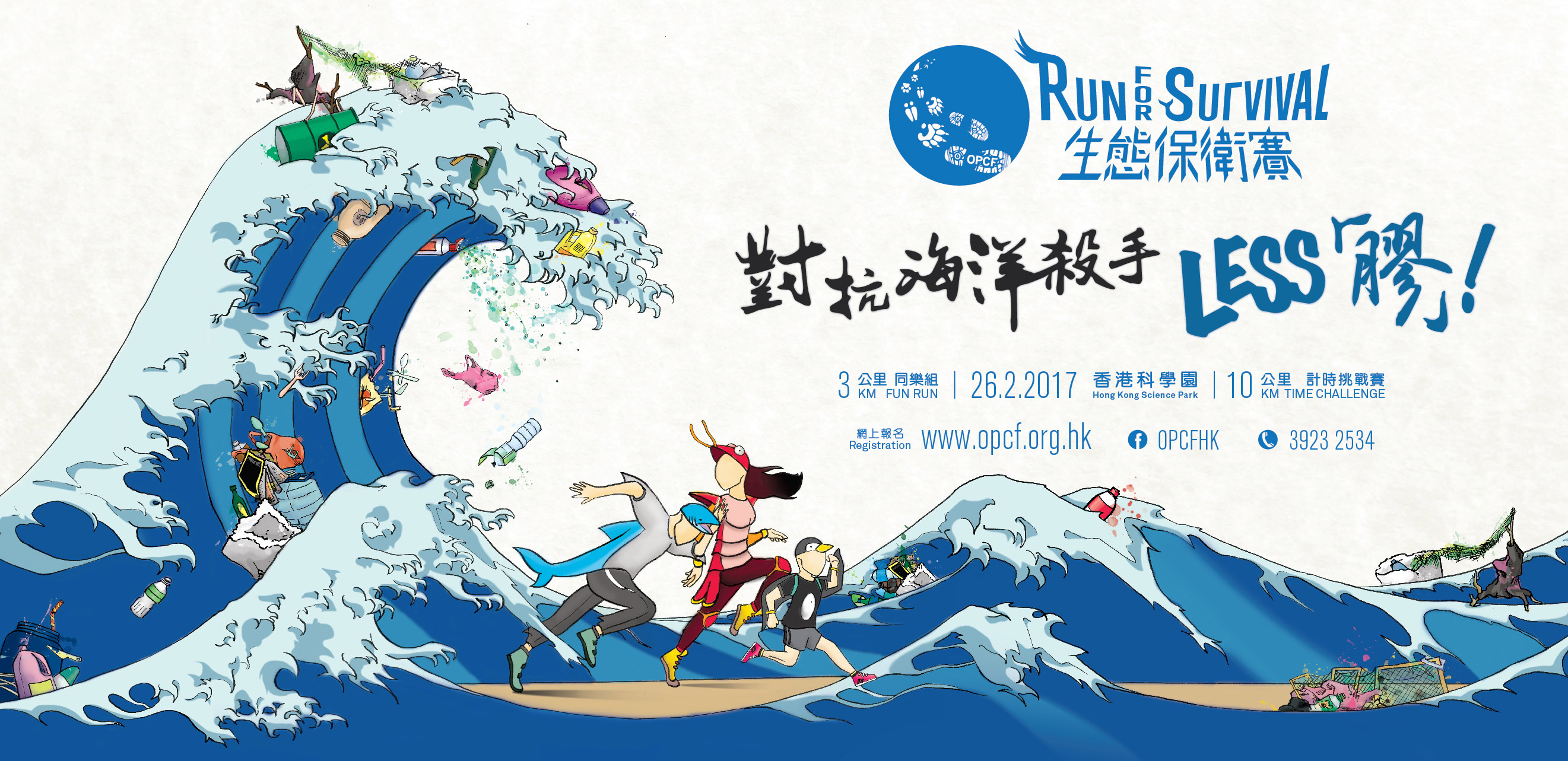 DON'T MISS OUR GROUP BOOKING OFFER FOR TEAMS OF 4 OR ABOVE!
26 February 2017 09:00-14:00 Hong Kong Science Park
The donations raised in RUN FOR SURVIVAL will be proceeded to support Asian wildlife conservation efforts of OPCFHK's.

The first 200 registrants will receive a Spibelt running belt to keep your belongings safe while running; the following 500 registrants will receive a shoe bag made from recycled plastic.
Our oceans are the home for countless unique yet diverse species. These mesmerizing organisms form a massive and complicated web of life, each having their own role to play while relying on each other, maintaining the balance of the eco-system. Hong Kong, being merely a tiny dot in the world map, is blessed to have our waters filled with a rich biodiversity.
Sadly, its beauty is threatened by marine debris and pollution that we caused. Not only are marine lives put in danger, scientific research is slowly revealing the serious consequences these issues are bringing to us.
In Run For Survival, you will be racing as one of the marine animals struggling to survive in the oceans with different obstacles such as marine debris and Ocean Killers chasing after you for your life tags. Your only hope lies in the hands of the Conservationists who can repel Ocean Killers' attack and try to get to the Animal Rescue Centre for boosting up.
In the middle of the raging sea, can you get through the challenges safely?
Acknowledgement