OPCFHK Survey Reveals Hong Kongers have Reduced Straw Consumption by over 30% in Two Years
Statistics show OPCFHK's No Straw Campaign is working but Hong Kongers still need to ramp up efforts in plastic waste reduction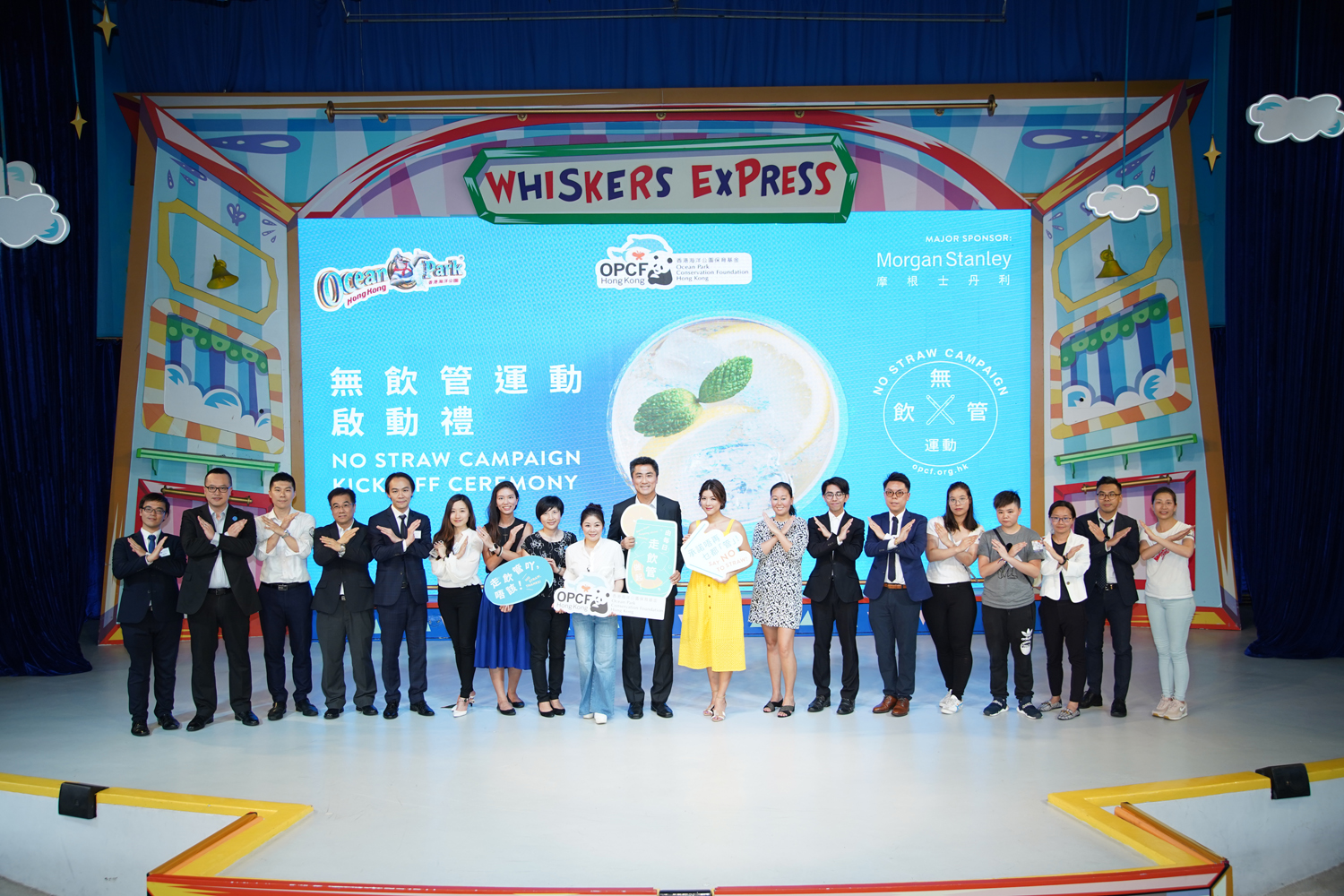 (5 June 2019, Hong Kong) Ocean Park Conversation Foundation, Hong Kong (OPCFHK) today announces the return of No Straw Campaign for a third consecutive year on World Oceans Day (8 June). Research commissioned by the Foundation shows encouraging progress in reducing Hong Kong's overall plastic straw consumption, which has dropped from 1.7 billion in 2017 to 1.08 billion in 2019 thanks to concerted efforts in inviting the public to say no to plastic straws.
Plastic straws continue to be one of the top contributors to marine debris. As the landmark event of the territory-wide No Straw Campaign pioneered by OPCFHK, the No Straw Day calls for Hong Kongers to say no to straws year-round and reduce their overall use of disposable plastics in a bid to safeguard global marine ecosystems.
"OPCFHK's No Straw Campaign is on a mission to catalyse action against single-use plastic. Saying no to plastic straws is only the first step – we are confident that Hong Kongers will gradually develop other plastic-free habits too," said Judy Chen, Foundation Chair of OPCFHK. "We are extremely pleased to see that the number of partnering organisations has more than doubled this year, with over 1,700 restaurants, educational institutions, corporations and government departments joining us to further public awareness on the threats that plastic products have on our oceans and the environment."
OPCFHK's annual survey shows that the No Straw movement is gathering momentum with annual consumption of plastic straws in Hong Kong went down to 1.08 billion this year.[1] However, the survey indicates that Hong Kongers are still using 4.31 straws per week on average, which is still posing detrimental impacts on the environment.
Participating organisations of the No Straw Campaign will help promote a No Straw culture in Hong Kong by making plastic straws available only on request, or providing reusable or biodegradable straws as alternatives. Among those joining the league this year are Morgan Stanley and Link Asset Management Limited.
"Reducing plastic waste that ends up in our oceans, rivers, landscapes and landfills is a critical global challenge," said KC Wong, Head of Community Affairs Asia Pacific at Morgan Stanley. "Addressing the issue of plastic pollution requires cross-sector collaboration. We are pleased to partner with OPCFHK on this year's No Straw Campaign to raise public awareness and reduce plastic waste in Hong Kong."
To sustain the No Straw momentum among future generations, Isabel Li, Discovery & Education Director of Ocean Park Hong Kong added, "Ocean Park has been taking proactive measures to reduce disposable plastic usage at the Park by providing biodegradable utensils across the Park. While immediate actions are imperative, educating our future generations about plastic reduction remains crucial. That is why Ocean Park has been promoting relevant concepts through education initiatives including The First Ocean Park International Conservation STEAM Competition, and other school outreach activities such as the Whiskers & Friends Reading Days and Carnivals to inspire youngsters to join in on our conservation mission."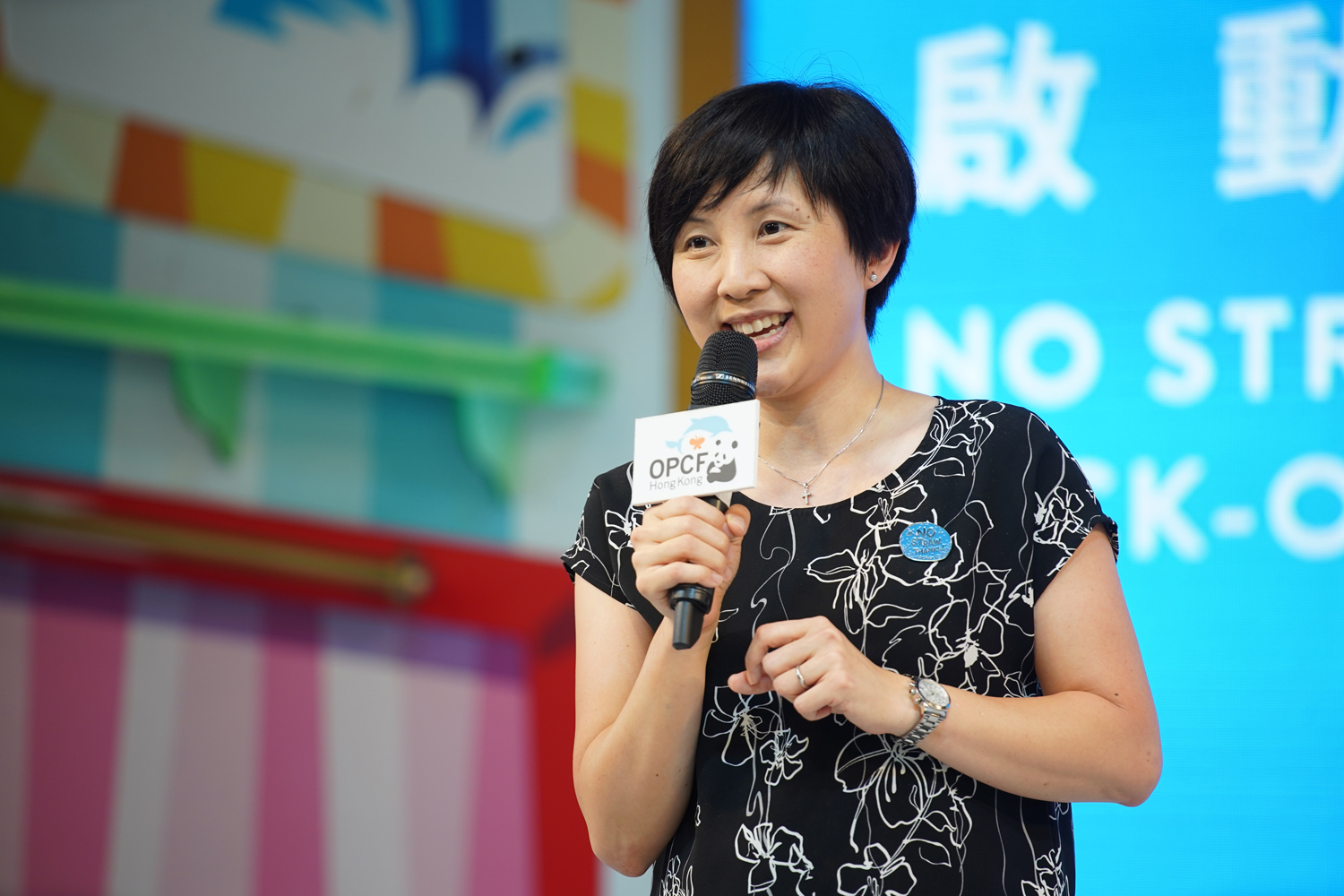 Meanwhile, celebrity Sammy Leung is carrying on his mission of urging Hong Kongers to reflect on their disposable plastic habits by supporting the No Straw Campaign two years in a row. In the Foundation's latest campaign video, he transforms into a pint-sized "No Straw Guardian" to illustrate the huge negative environmental impact a single plastic straw could bring to the ecosystem. OPCFHK is also launching a free-to-download WhatsApp Sticker Pack to get Hong Kongers talking about this important topic in their day-to-day conversations with family and friends.
Celebrity Aimee Chan is also on board with the cause. "As a mother of three, I am concerned that plastic waste that goes into the ecosystems may end up as microplastics and contaminate the food chain, consequently posing an adverse effect on our health. To protect the environment from plastic pollution, I feel obliged to adopt a 'less plastic' lifestyle and minimise the use of single use plastic products in the family," said Chan.
---
[1] The survey interviewed 1,000 respondents aged 15-59 in May 2019. Results show that the average consumption per week per person is 4.31 straws. When multiplied by the total population within that same age group in Hong Kong (4,846,876) and the number of weeks in a year (52), that is equivalent to 1.08 billion plastic straws used in Hong Kong a year. The average consumption per week per person in the 2017 survey was 6.75 straws and the projected annual consumption in Hong Kong was 1.7 billion.