Who is the Plastic-Free Pro?
Did anyone tell you how to identify an undercover cop? If he seems to be doing something but is paying attention to someone else, then he is a cop.
What about a person who possesses the following qualities?
There is constantly a cling-clang sound created by hitting of utensils from his/her backpack.
He/she always refuses plastic bags when shopping in bakeries, supermarket or boutiques etc.
He/she always carries a re-usable water bottle around.
When dinning out or buying drinks, he/she can take out a whole set of dinning utensils or a reusable cup right from his/her bag.
He/she is curious about the ingredients of skincare or peeling product, prefers natural ones and refuse using those with 'micro beads'.
Keep saying' No straw, thanks!' lately.
This person can be named a "Plastic-free Pro"!
New styles for reducing plastic usage
Bringing our own bags, bottles and dining utensils has become some basics of a green living lifestyle. The Plastic-free Pros have their new magic lately – foldable tucker boxes and cups made of silicon. The old tucker boxes and cups used to take up a lot of space in bags but this is no longer a problem with the foldable product. What is more, an eco-wrap is a double-layered and stain-resistible cloth for take-away food. Simply wrapping the food and seal with Velcro; wrapping the wet umbrella in a reusable and durable umbrella dryer case instead of using plastic bags. It is just so easy for the Plastic-free Pros to reduce unnecessary packaging.
Not using disposable straws is another new habit of the Plastic-free Pros'. When ordering drinks in restaurants, the Plastic-free Pros simply say 'No straw, thanks'. They do not bother to use disposable straws for the sake of convenience which might end up becoming marine debris.
The Plastic-free Pros also carefully select skincare products with natural ingredients, e.g. nut shell, oat meal, sugar, etc., which are now commonly used to replace plastic micro-beads to pamper their skin while protecting the ocean.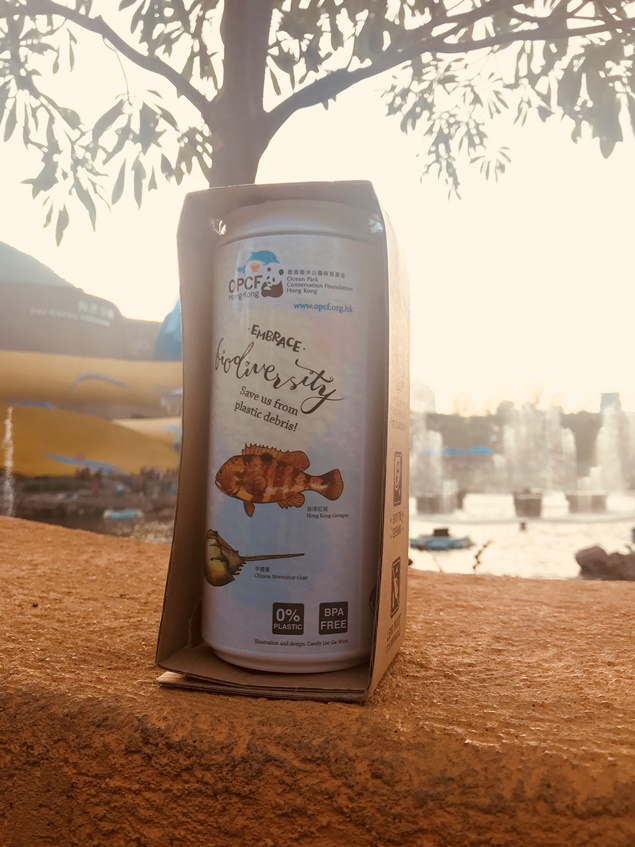 Joint effort of the Plastic Free Pros
Since 2016, the Foundation has launched the "No Straw Campaign" which includes '"No Straw" Slogan Design Competition for University Students', 'No Straw Day' calling for the action of over 600 restaurants, universities, secondary and primary schools for not using and distributing disposable straws, as well as holding talks in oraganisations and schools, etc. The Hong Kong Baptist University has become the first "No Straw University" that stops providing disposable straws to customers gradually and charges every piece of requested straw. Many other schools have also taken their steps forward to reduce plastic wastes.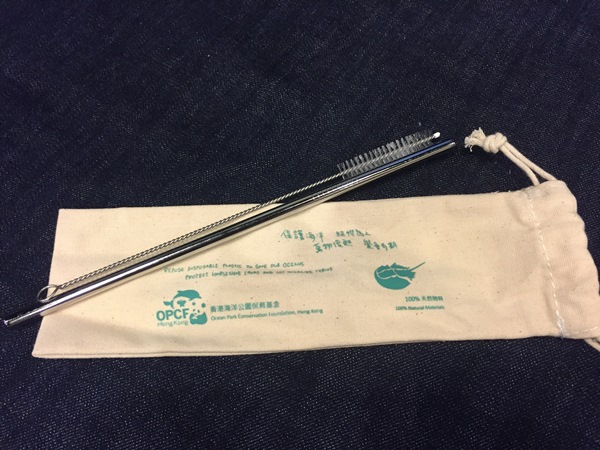 A small change in habit will make a huge impact for the environment. Together, we can make a difference. Join the effort for reducing the consumption of disposable plastics now!