Background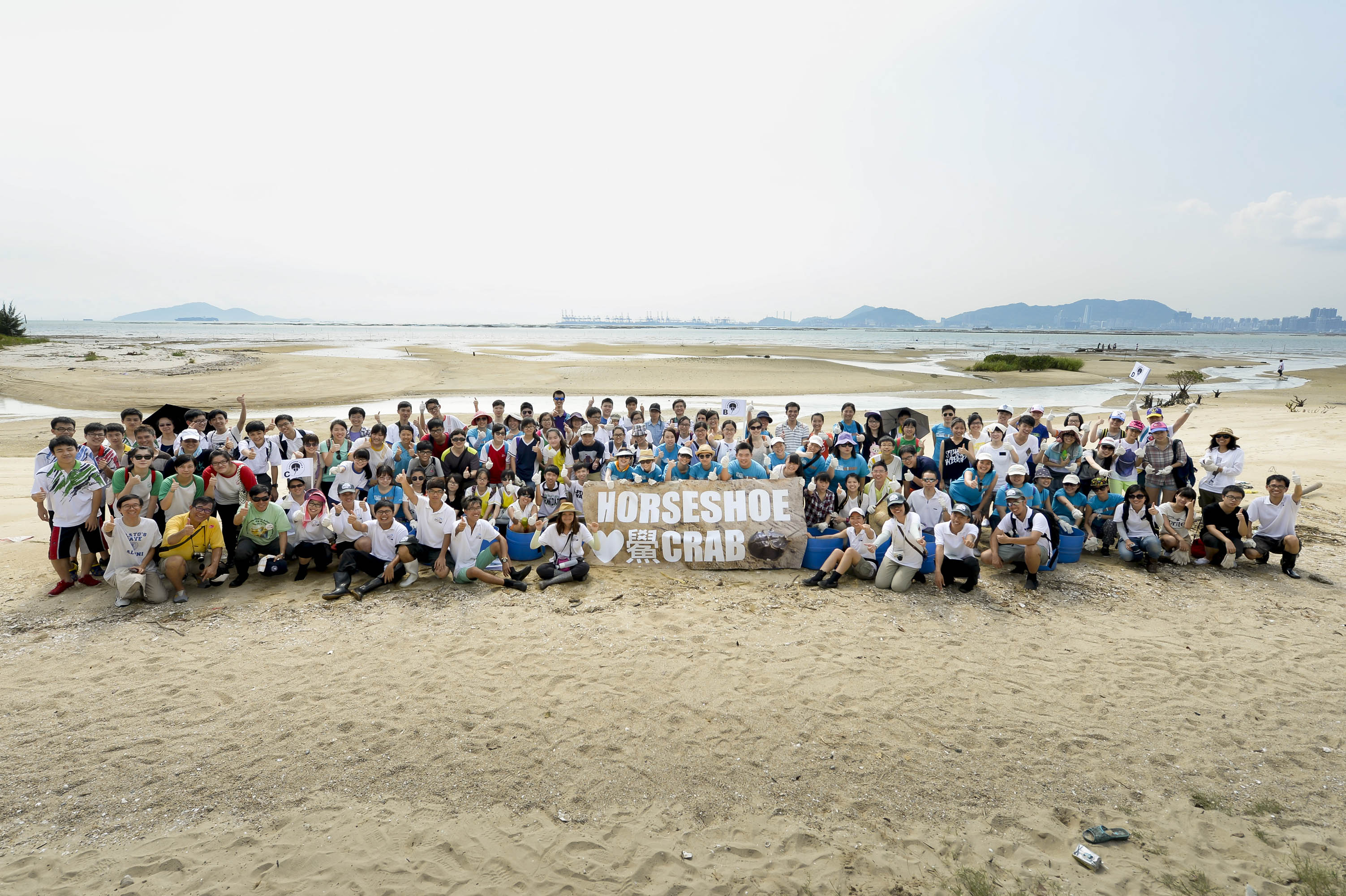 Ocean Park Conservation Foundation, Hong Kong (OPCFHK) has been collaborating with City University of Hong Kong (CityU) to launch the "Juvenile Horseshoe Crab Rearing Programme" since 2009. Up to now, there are more than 2,700 students participated in the programme. With the help of specialists from CityU throughout the programme, participants are able to rear horseshoe crabs, observe and monitor the growth of juveniles and release them to the wild after a year. The programme is dedicated to participating in effective conservation education to young generations, inspiring them to engage in conservation actions, especially horseshoe crab conservation as the programme aims to educate students from the day of rearing to the day of release. Apart from this, schools and colleges have also organised different kinds of promotional events in pursuit of more widespread messages of horseshoe crab conservation.
Horseshoe Crabs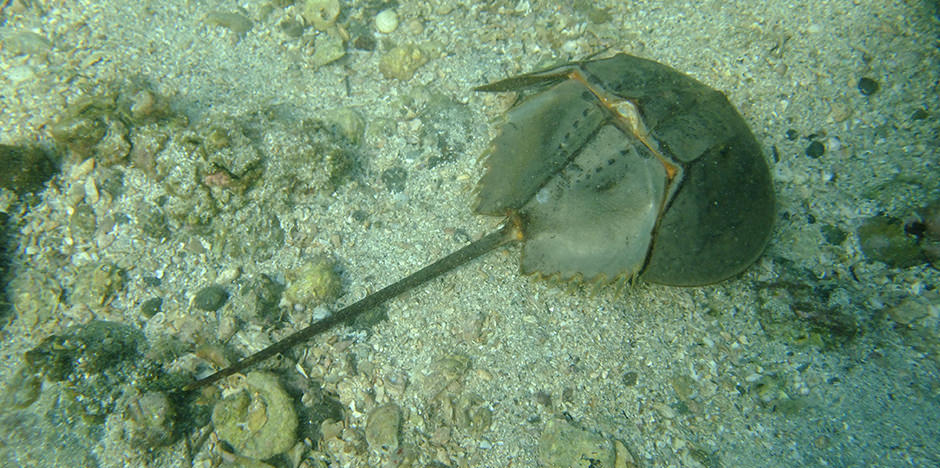 Horseshoe crab has existed since the Late Ordovician Period (475 million years ago), about 230 million years earlier than the early appearance of dinosaurs on Earth. The body forms of horseshoe crab haven't changed much over the years and thus the species is considered a "living fossil". It has a significant evolutionary and biological value. In recent years, this living fossil has been affected by human factors and is facing the threat of extinction. According to City U's research in 2009, the wild population of horseshoe crabs had dropped by over 90% between 2002 and 2009 due to habitat degradation caused by urban development.
IMPORTANCE
The Amazing Blue Blood of the Living Fossil
The extract of horseshoe crab blood can be made into Tachypleus Amebocyte Lysate (TAL) which is an efficient detector for bacterial endotoxins. It is widely used in testing drugs, products and devices that come in contact with human blood in medical uses and has a tremendous contribution to our medical development.
THREATS
| | | |
| --- | --- | --- |
| Human exploitation for food, conch fishery baits and medical uses | Loss of spawning and nursery beaches owing to urban development and pollution | Entangled to death by fishing nets or gears abandoned in the sea |
Rearing Horseshoe Crabs By Secondary School Student
Artificial Breeding
| | |
| --- | --- |
| | The vital problem that rearing horseshoe crabs has to face is to ensure their survival rate, especially when they are molting. Fortunately, CityU has provided a simulated natural habitat for them to live in and breed, and more than that, it has also developed a special feed for them to grow in a normal or even better rate. While the survival rate of natural breeding is less than 0.01% in the wild, the students participated in this programme has successfully boosted the survival rate to 76%. |
| | |
| --- | --- |
| Specialists at City University of Hong Kong acted as the programme's technical advisor. | Students can better understand the horseshoe crab's condition and behavior through careful observations and husbandry. |
| The rearing tank setup by the students at school campuses. | Besides feeding, students have to monitor the water parameters including salinity, pH, temperature and ammonia concentration to ensure a better environment for horseshoe crabs. |
| Students also need to measure and record the prosomal width and weight as the growth log of reared horseshoe crabs. | Some larger horseshoe crabs were tagged with microchip for tracking their growth and survival after wild release. |
Wild Release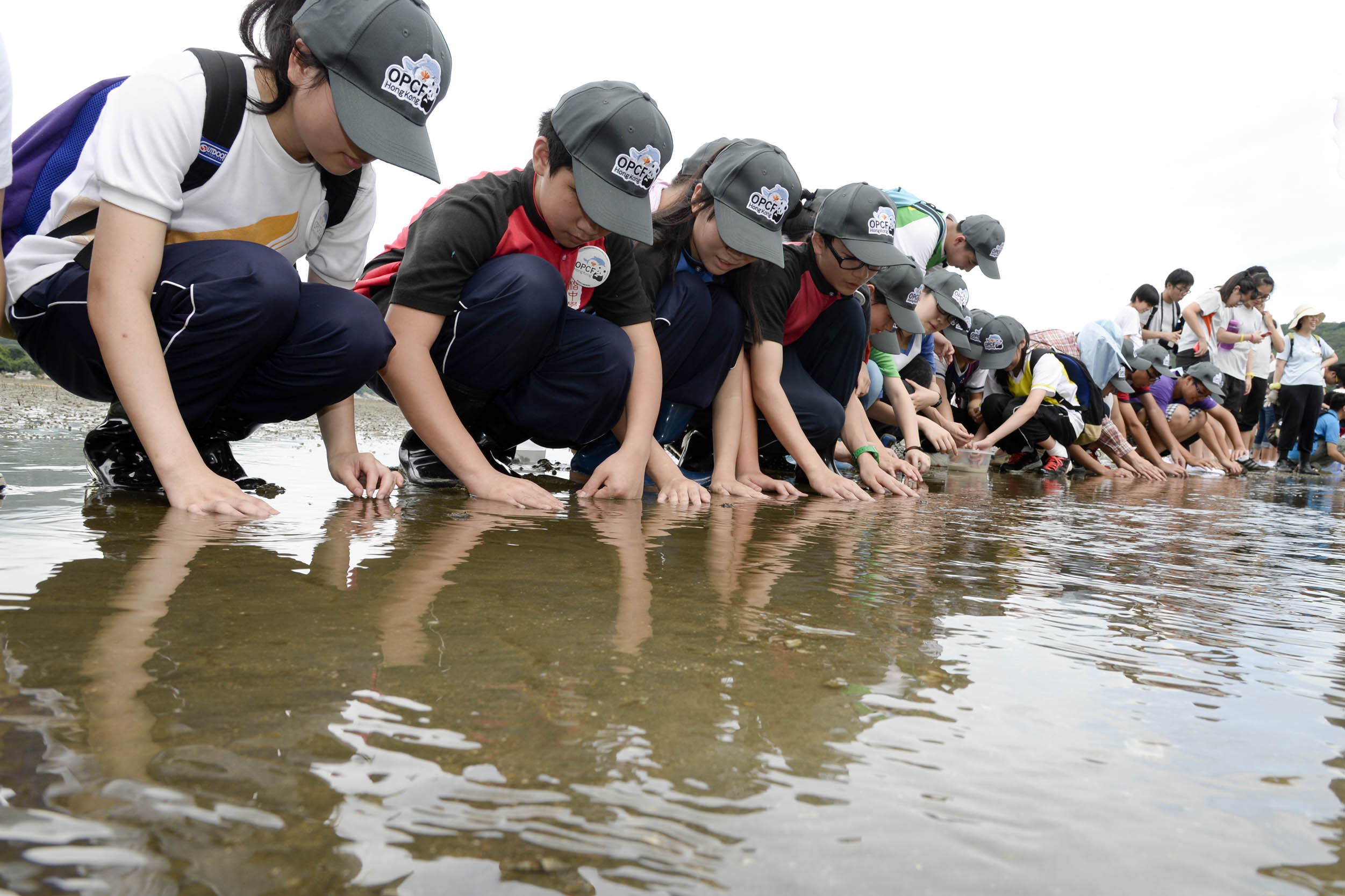 Ha Pak Nai is the natural habitat of the horseshoe crabs. Some of the released juveniles are tagged with microchips which allow us to keep track of its growth and status.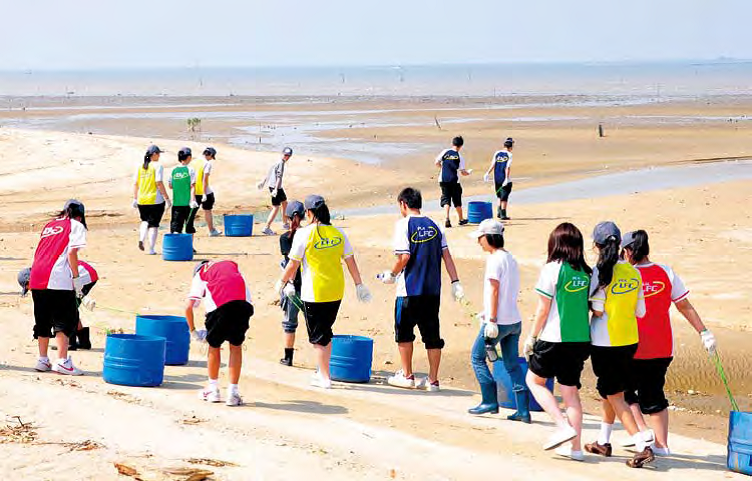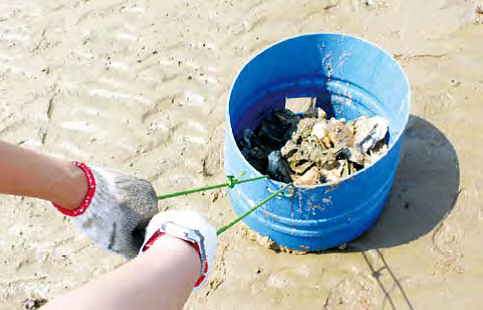 Cleaning up the mudflat allows juvenile horseshoe crabs to grow.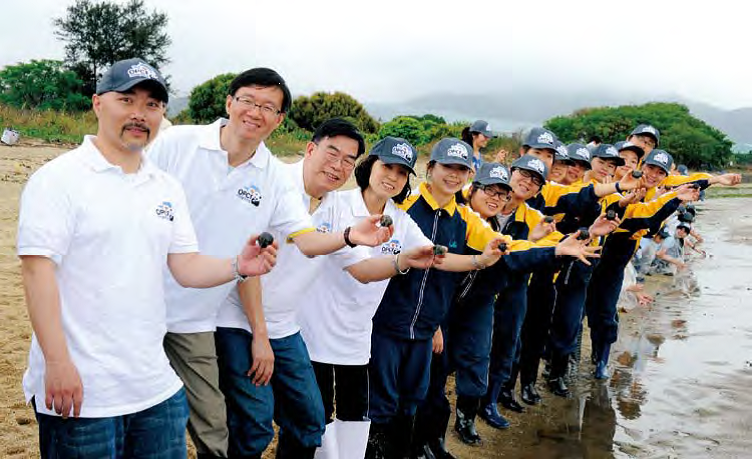 Although it's hard to say goodbye, students wish their juveniles a better life in their natural habitat.