One-off Donation
Every dollar counts! We welcome one-off corporate donations at any amount. Also, by teaming up with your colleagues, you can make a huge difference to help endangered wildlife.
3 easy ways to donate:
Write a cheque payable to Ocean Park Conservation Foundation, Hong Kong and mail it to: Ocean Park Conservation Foundation, Hong Kong, Ocean Park, Aberdeen, Hong Kong
Fill in and submit the donation form
Direct transfer to The Hongkong and Shanghai Banking Corporation Limited bank account: 511-509473-001
Corporate Commemorative Donations
Make your corporate functions and events even more special and meaningful by simply inviting your business contacts, clients, and suppliers to make cash donation to the Foundation instead of sending gifts. Your generosity does not only raise funds for our wildlife conservation efforts, but also demonstrates your company's good corporate citizenship, as well as your commitment to create a sustainable future for the generations to come!
Corporate Event Donations
You can make your corporate functions and events more meaningful by adding charitable initiatives to your events. Making OPCFHK as a beneficiary of your events and donate proceeds from entrance fee, participation fee, or providing a platform to raise funds from participants for OPCFHK will mean a lot to our conservation work. You can also demonstrate your corporate citizenship at the same time!
Wildlife Conservation Staff Engagement Activities
Volunteer for Mudflat Cleanup in Order to Restore Habitat of Horseshoe Crabs
The mudflats of Ha Pak Nai and Shui Hau Wan support a wide range of wild animals including horseshoe crabs (HSC, supported by OPCFHK), mud skippers, fiddle crabs, etc. Clearing debris, abandoned fishing nets and oyster clutches on the shore can help restore the natural habitat of HSC as well as seabirds and other wildlife species, conserving the environment of Hong Kong.

The mudflat clean-up programme of OPCFHK aims to engage people in wildlife conservation. Through the hands-on conservation work, participants can learn more about local wildlife and the conservation efforts of OPCFHK.
Chinese White Dolphin Eco-tours
Organize an eco-tour for your staff or members to meet the resident Chinese white dolphins in our waters! We provide professional narrators to introduce the behaviors and living environment of these local marine ambassadors, explain the different threats they are facing, and so on. Most importantly, participants will learn how they can play a part in conserving and protecting the dolphins in Hong Kong.
​
Talks and Field Trips about Wildlife Conservation
We believe education helps the public to understand the importance of wildlife conservation better and what can be done in order to create a sustainable future. We have experienced and knowledgeable experts who can deliver customized talks about wildlife conservation as a staff activity or company function.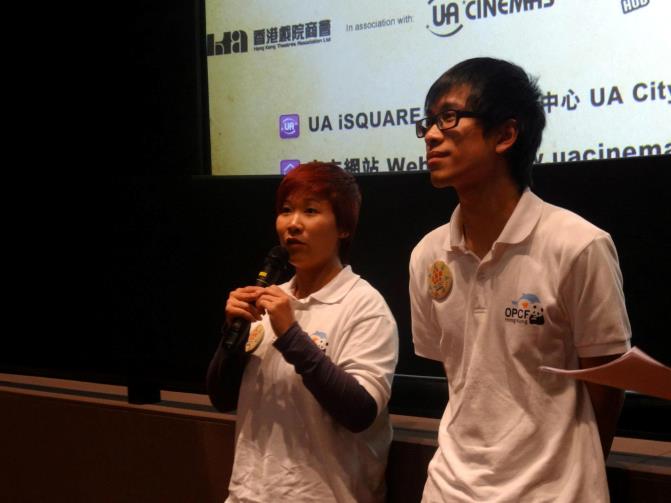 Project or Event Sponsorship
Become a sponsor of the Foundation's signature events, or adopt a scientific project or an education programme to demonstrate your company's commitment to conservation through brand association with OPCFHK, the home-grown charity trust which advocates, facilitates and participates in effective conservation of Asian wildlife. You may consider sponsoring the following events and programmes: