Upcycling Eco-T-bag Workshop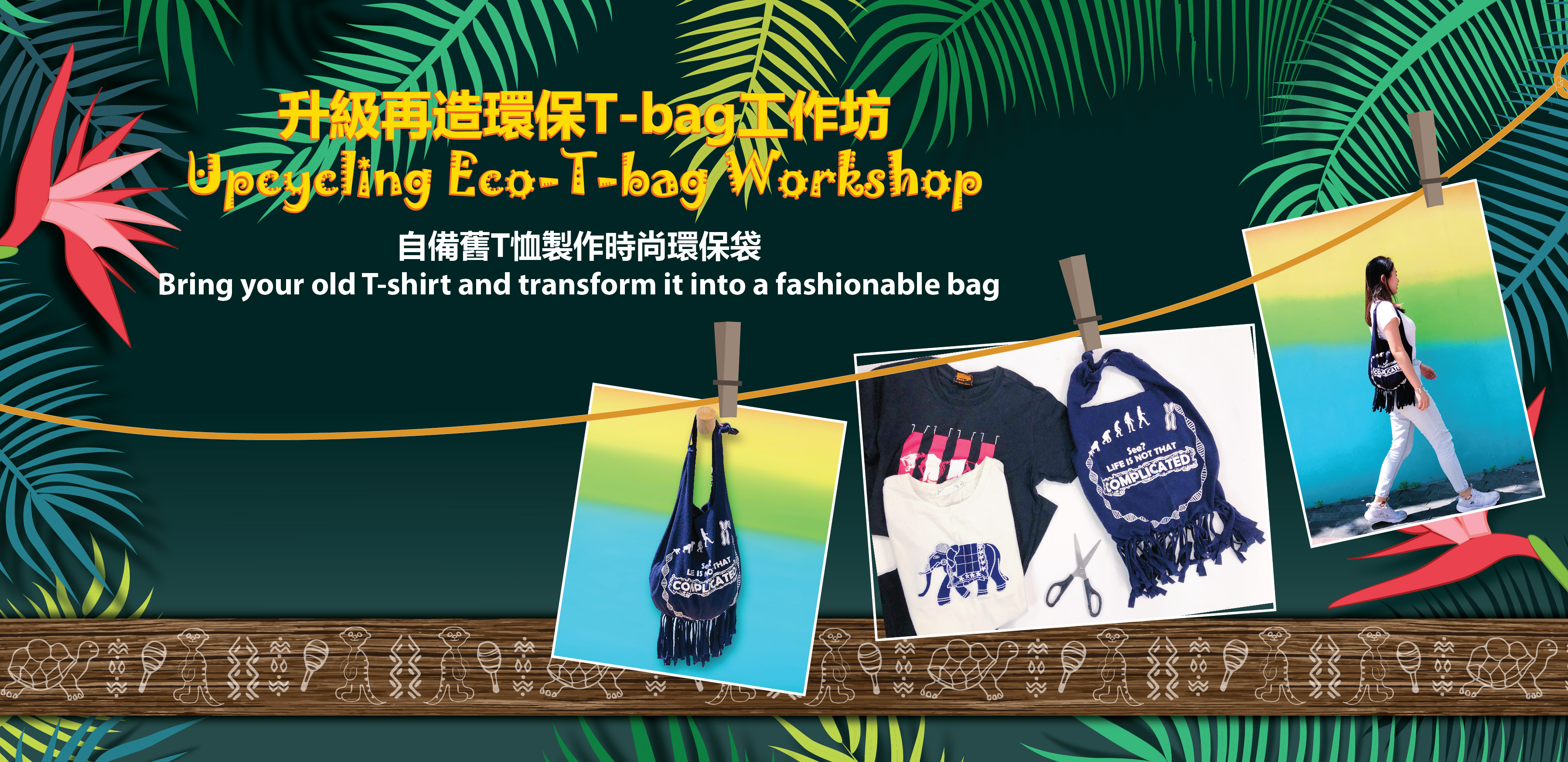 With global ecosystems under unprecedented threats, such as climate change, habitat degradation and poaching, Ocean Park Conservation Foundation, Hong Kong (OPCFHK) is committed to advocating and participating in wildlife conservation and educating the public to safeguard biodiversity. This summer, OPCFHK will hold charity sales booths and a series of fun workshops in Ocean Park Hong Kong. While participants are enjoying themselves, they will get to know more about conservation messages and make a change in their daily life for the ecosystems.
New look to old garment! OPCFHK's Upcycling Eco-T-bag Workshop gives a second life to old clothes. Instructor will teach participants how to transform an old t-shirt into a fashionable bag. Participants can personalise and decorate their own tote bag!
Register here!

Apart from the "Upcycling Eco-T-Bag Workshop", you can also join the "Cookie Decorating Workshop" to double the fun of baking and learning as well! Get to learn the characteristics of meerkats and panda whilst decorating the animal-shaped cookies with icing. Click here to find out the event details.
In response to the development of the novel coronavirus infection (COVID-19) and the latest anti-epidemic measures and arrangements announced by the Government, Ocean Park Conservation Foundation, Hong Kong (OPCFHK) will cancel all the summer workshops in July - August. Registered participants may choose to donate to the Foundation or refund. OPCFHK apologises for any inconvenience caused and appreciates your understanding. For enquiry, please call (852) 3923 2300 or e-mail to opcf@oceanpark.com.hk.
Date

11 July 2020 (Saturday)
12 July 2020 (Sunday)

Time

3 sessions per day:
2:00pm - 2:45pm
3:00pm - 3:45pm
4:00pm - 4:45pm

Venue#

Ocean Park, Hong Kong

Fee*
Member $80
Non-member $100
*Each FOF member may invite a friend to join at member rate.
#Activity is to be held in Ocean Park Hong Kong. Enrolled participants must have entry tickets and gather at designated assembly point in the Park. OPCFHK has reserved entry quota for enrolled participants and they are exempted from online reservation on Ocean Park website.
For inquiries, please contact us at +852 3923 2300
Activities are conducted in Cantonese. Limited quota, first-come-first-served.
Participant aged 8 above are welcome. Child aged below 15 must be accompanied by one adult/parent.
OPCFHK reserves the right to amend the terms and conditions of this promotion programme; and all matters and disputes in relation to the promotion programme will be subject to the final decision of OPCFHK.