Disposable Plastic Packaging Constitutes 80% of Marine Litter
Disposable Plastic Packaging Constitutes 80% of Marine Litter
OPCFHK's Chair Judy Chen Urges Community to Reduce Waste At Source and Drive Sustainable Consumer Habit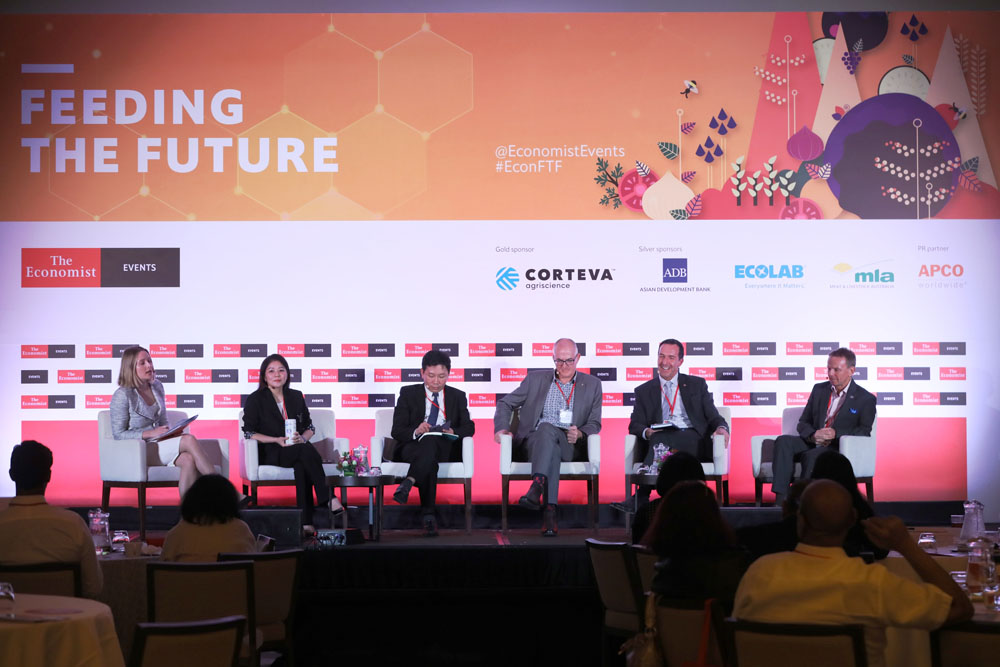 (12 September 2019, Hong Kong) Judy Chen, Chair of Ocean Park Conservation Foundation, Hong Kong (OPCFHK), was invited to participate in the Feeding the Future Summit 2019 organised by the Economist in Singapore on 26 July 2019. Speaking at the panel discussion about the environmental impacts of the food industry, Ms Chen identified food packaging as one of the biggest industry byproducts, in which disposable plastic packaging is one of the most common kinds of marine litter. According to the United Nations, an estimated eight million tonnes of plastic ends up in the sea each year, constituting as much as 80 percent of marine litter; meanwhile at least 800 species worldwide are affected by such marine debris. She further urged the global community to drive behavioral change in daily habit in order to minimise plastic wastes at its origins and advocated that it is time for industries and governments to take action.
Ms Chen said, "People around the globe are demanding more responsible use of plastic. Apart from adopting less-plastic daily habit, business sectors could also join hands to help change consumer norms. For instance, some shops in Hong Kong are dedicated to waste- and package-free shopping. Education also plays a crucial role in promoting less-plastic culture in the society. Many restaurant outlets, educational institutions and corporations support OPCFHK's No Straw Campaign and no longer provide straws to their customers or students unless upon request. After the launch of the campaign for two years, 24% of Hong Kong population has stopped using straws according to the survey conducted in 2019."
OPCFHK has been actively engaging different sectors to reduce the use of disposable plastics in Hong Kong. One of the community engagements is the "No Straw Campaign" - a wider and on-going movement to further encourage a reduction in the use of disposable straws and other plastics, taking a significant step towards helping to safeguard our marine eco-system.
– End –