OPCFHK Survey Shows Plastic Straw Consumption in Hong Kong Reduced by 40 Percent over Past Three Years
OPCFHK Survey Shows Plastic Straw Consumption in Hong Kong Reduced by 40 Percent over Past Three Years
But use of single-use plastic cutlery and containers increases especially among 25 to 44-year-olds
(10 June 2020, Hong Kong) Coinciding with World Oceans Week, Ocean Park Conservation Foundation, Hong Kong (OPCFHK) reveals the latest result of its ongoing research on disposable plastic consumption, indicating an encouraging 40 percent drop in Hong Kong's annual plastic straw consumption since 2017[1], when the Foundation initiated its city-wide No Straw Campaign which calls for concerted effort to reduce plastic waste to safeguard the local marine ecosystem.
Despite such drop, the use of single-use plastic cutlery and containers has seen an increase from a weekly average of 3.1 pieces to 3.4 pieces in the past year, which researchers believe is due to dine-in restrictions[2] and other anti-epidemic measures implemented to combat the spread of COVID-19. In particular, respondents aged 25 to 44 claimed to consume up to 3.85 pieces of single-use plastic cutlery and containers a week[3].
"There has apparently been a spike in takeaway and delivery orders across the city since the beginning of 2020 in light of the COVID-19 outbreak. Our survey shows that although three out of five respondents would opt out of plastic cutlery when making their order on food delivery apps, unrequested plastic cutlery may still show up at their doorsteps," said Judy Chen, Foundation Chair of OPCFHK.
"Even if unrequested plastic cutlery from food deliveries and takeout services can be retained for future use, we hope restaurants and food delivery platforms can further minimise the distribution of disposable cutlery for a more environmentally-friendly dining experience. Every small and simple change in our daily routine can make a huge difference. OPCFHK's ultimate goal is to catalyse action against the use of all single-use plastics," continued Chen.
Championed by OPCFHK, the No Straw Campaign has amassed support from almost 1,800 restaurants, educational institutions, corporations and government departments in Hong Kong to implement no-plastic straws policies to reduce the environmental impact of single-use straws. Celebrating the fourth edition this year, the Foundation will expand its community engagement efforts to promote the reduction of other forms of single-use plastic waste, especially disposable cutlery and containers.
Michael Boos, Foundation Director of OPCFHK explained, "Plastic straws, cutlery and containers may seem like a convenient option, but it will take hundreds of years for them to break down into microplastics. Even worse, a lot of these end up in the ocean, putting our marine life ecosystem, as well as humans at risk."
"In fact, in a Marine Megafauna Foundation research project funded by OPCFHK[4], reef manta ray populations in Indonesia were found to be ingesting plastics. This is solid evidence that plastics discarded by humans are posing significant threats to marine animals and organisms," continued Boos.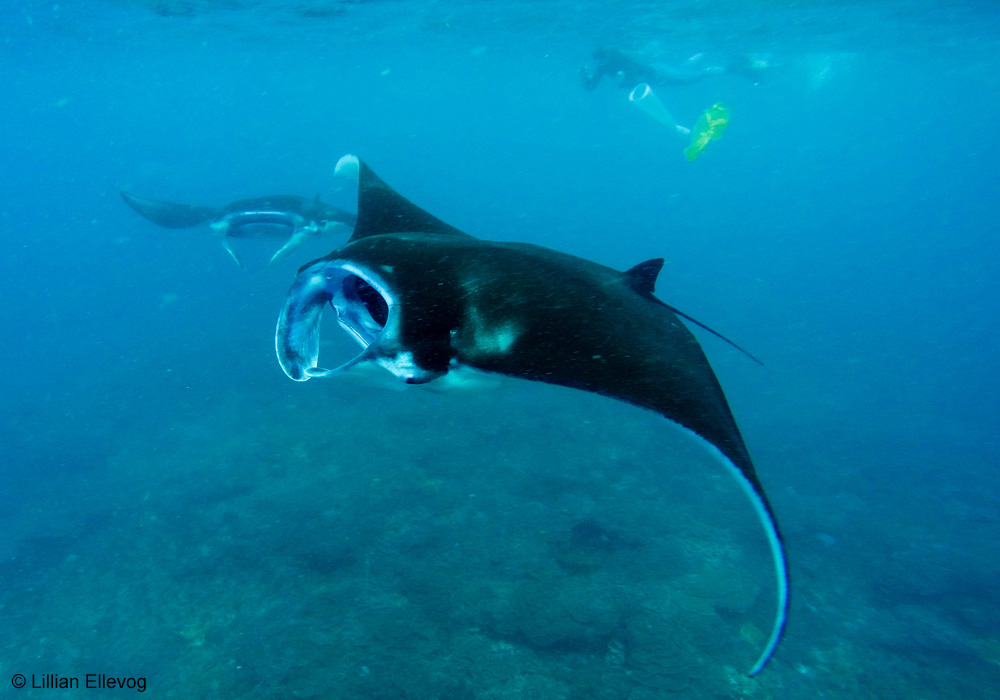 Calling all Schools to Join Plastic-Free Living Week
To further nurture a plastic-free lifestyle among young people, OPCFHK is inviting schools to sign up for the Plastic-Free Living Week, a programme designed to raise students' awareness of marine pollution supported by free-to-access educational kits and school talks. In view of the need for virtual teaching support under COVID-19, OPCFHK has also launched the No Straw Campaign Online Learning Pack for teachers to download for free. Teachers can find out more at: https://www.opcf.org.hk/en/community-education/plastic-free-living-week.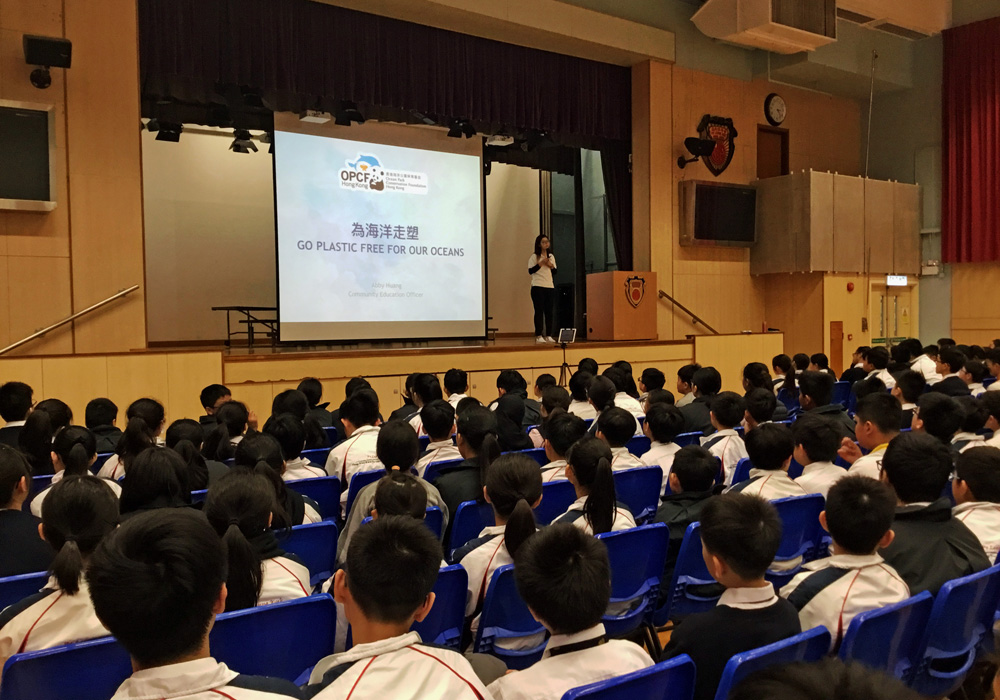 New No Straw Guardians Appointed
To help promote the benefits of plastic-free living, Hong Kong actress Angela Ying-ying Tong, actor Michael Man-lung Tong, Miss Friendship of Miss Hong Kong Pageant 2018 – Claudia Chan, and Olympic swimmer Yvette Man-yi Kong have come on board as OPCFHK's No Straw Guardians. They will help encourage the public to adopt a plastic-free lifestyle via their social media and networks.