8.5 Hong Kong Island Region Flag Day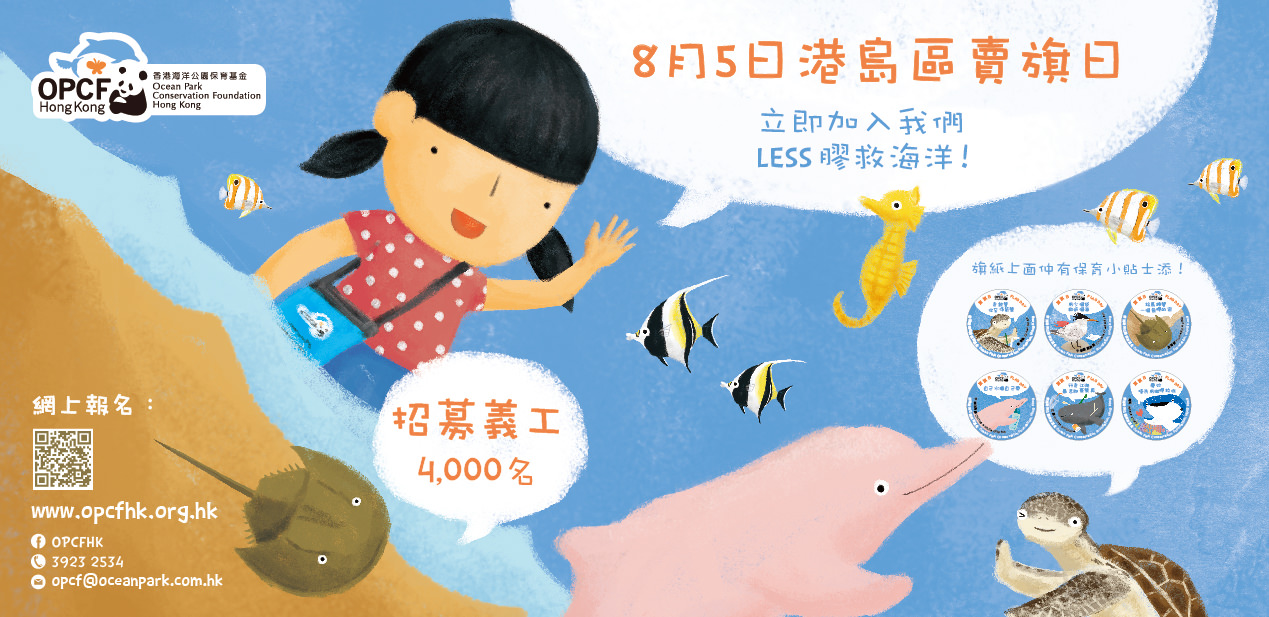 Say No to Disposable Plastics
OPCFHK is going to organise a Hong Kong Island Region Flag Day on August 5, 2017 morning. We aimed to raise funds to support our efforts and community education in the local marine mammal stranding response programme, scientific projects of local species and local community education programmes.
With a theme of "Say No to Disposable Plastics, Save Our Oceans", each of our flag stickers has an animal paired with a daily action to reduce disposable plastic consumption, encouraging the public to save our oceans by starting a simple green habit. Click here to learn more about the issue of marine debris
Please continue to support our wildlife conservation efforts and get yourself a lovely flag sticker on Aug 5!
Note to Volunteers
Thank you for your support!
The arrangement for flag day has been announced through email today. Please click here to download an e-version for more details.

You are encouraged to dress up and DIY your own upcycled costume with the theme of marine animals to spread the message of "Say No to Plastic, Save our Oceans" further and wider!
DIY Upcycled hat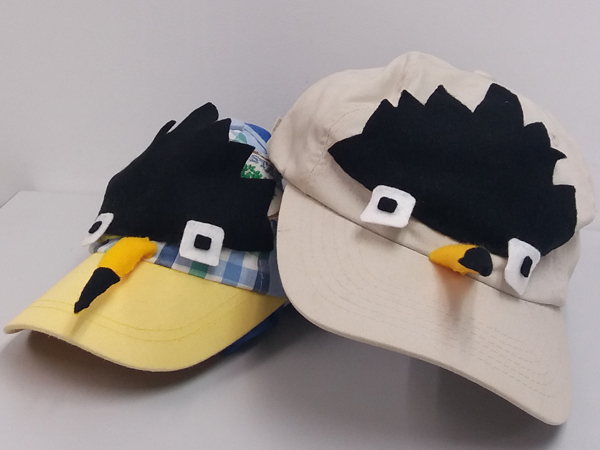 Download reference pattern for :
To appreciate your participation, each volunteer will receive an Ocean Park daytime ticket buy-1-get-1-free coupon (valid from Aug 6 to Dec 31, 2017, applicable to Halloween and Christmas), OPCFHK Friends of the Foundation free membership for 1-year and an e-cert to appreciate your participation.
Should you have any further enquiries, please feel free to contact us at 3923 2534.