RUN FOR SURVIVAL 2018 - Be a conservation hero!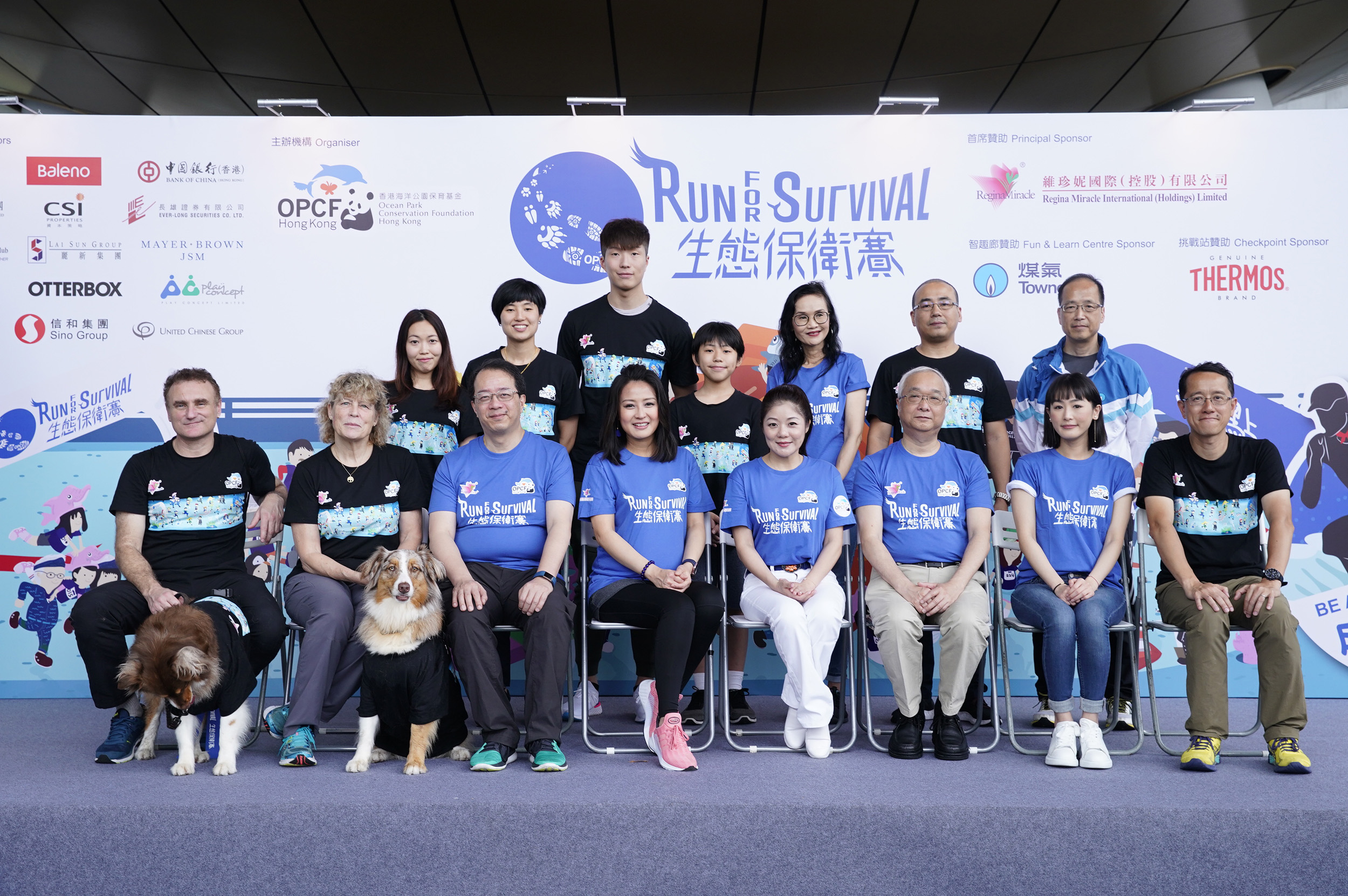 Despite the rain showers, the Ocean Park Conservation Foundation Hong Kong (OPCFHK) welcomed a record number 1,800 enthusiastic conservation heroes who took part in the fourth annual 'Run For Survival' on March 4, 2018. This year we pressed on the issue of ocean pollution caused by plastics and aimed to promote adopting a 'green' lifestyle. Donation raised will be allocated to support OPCFHK's Asian wildlife conservation efforts.
This year, 25 major corporations formed teams for the event while other donors sponsored over 300 families and young individuals from various community groups. They all had an obstacle course of marine debris to overcome in order to reach the finish line where they were crowned 'Conservation Heroes.' Awards of Super-speed Marine Animals, Champion Cup, Leaders' Cup, and Best Dressed Award were presented to appreciate the support of the top competitors.
In addition to the race, OPCFHK also organised educational games and up-cycling workshops for beeswax food wrap, Pack-a-wallet, painting with coffee grounds as well as various booths where participants could enjoy story-telling and a host of fun games.
On hand during the day's events to show their support for the OPCFHK were top athletes Mr. Cheung Ka-long, Hong Kong's first fencing world champion at the junior and cadet level in the foil discipline, and local badminton standout Ms. Yip Pui-yin. Local celebrities, Evelyn Choi and Sky Chan were also there to help share their tips on reducing disposable plastics in our daily lives.
We would like to, once again, thank our Principal Sponsor, Regina Miracle International (Holdings) Limited, other sponsors and supporting organisations as well as volunteers for making this event successful.