Ocean Park Conservation Foundation Hong Kong continues the mission of giant panda An An
Ongoing support for giant panda research and conservation projects to spread the message of nature conservation
(HONG KONG, 22nd July, 2022) The Ocean Park Conservation Foundation, Hong Kong (OPCFHK) is saddened by the passing of the giant panda An An. OPCFHK expresses the greatest gratitude to the giant pandas, An An and Jia Jia, who had been serving as conservation ambassadors for Ocean Park since their arrival in 1999, promoting nature and conservation to the public and developing strong bonds of friendship with locals and tourists. An An's passing is not the conclusion of the story, and An An's spirit will continue in the OPCFHK's mission to protect the habitat of giant pandas in Asia.
According to a national survey conducted in 2015, there were only 1,864 giant pandas in the wild, and 633 pandas in captivity according to a Xinhua report in 2000. Giant pandas have been facing significant threats, including habitat fragmentation (67 acres of panda reserves), habitat degradation (livestock grazing), and food problems due to climate change. The future prospects seem bleak with an estimated loss of up to 35% of available habitat in the next 80 years.
"While the loss of An An is heartbreaking, OPCFHK will continue to promote the importance of conservation and improve the habitat of giant pandas in accordance with An An's mission. Giant pandas have been a priority species for us for many years, and we have supported nearly 100 conservation projects for giant pandas to date. We hope that the public will become more aware of the situation of giant pandas and join us in continuing our mission to support conservation work for pandas in the region," said Judy Chen, The Chairman of Ocean Park Conservation Foundation Hong Kong.
Since 2005, OPCFHK has supported over 90 projects on wildlife pandas in the areas of scientific research, capacity building, and community education. These include the Giant Panda Base Rebuilding Fund, which was established after the Sichuan earthquake in May 2008. The earthquake affected 83% of giant panda habitat in China, destroying over 500 square kilometers (the equivalent of 2,630 Victoria Parks), including the China Conservation and Research Centre for the Giant Panda in Wolong and several field stations. Since then, OPCFHK has been supporting regional reconstruction and other follow-up efforts.
Another key project – Co-manage the Sanjiang field station under Sichuan Wolong National Nature Reserve with Sichuan Provincial Bureau of Forestry and Grassland to protect giant pandas. It helped to raise awareness of giant panda conservation and wildlife conservation by training conservation staff and educating local students. Infrared monitoring cameras were also set up to understand the distribution of giant pandas in the area.
The Foundation also has a number of -projects covering Gansu, Shaanxi and Sichuan provinces, including:
Study on sustainable grazing and management policy of giant panda's habitat
Shaanxi Taibai Niuwei River Provincial Nature Reserve Research
Combining Substituted Community Subsistent Training and Environmental Education in Motianling Nature Reserve
Blood transfusion compatibility physiology study of the giant panda
Study on Diversity, Distribution and Ecological Function of Carnivores in Wolong Nature Reserve
Wildlife field workers rescue and safety skills training at Sichuan Wolong conservation station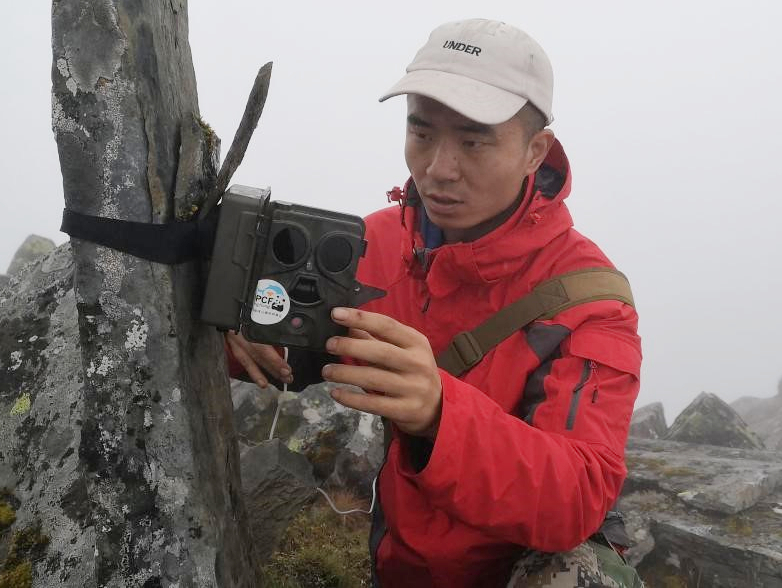 Field staff setting up infrared camera traps in the territory
(Photo credit: Sichuan Wolong National Nature Reserve Sanjiang field station)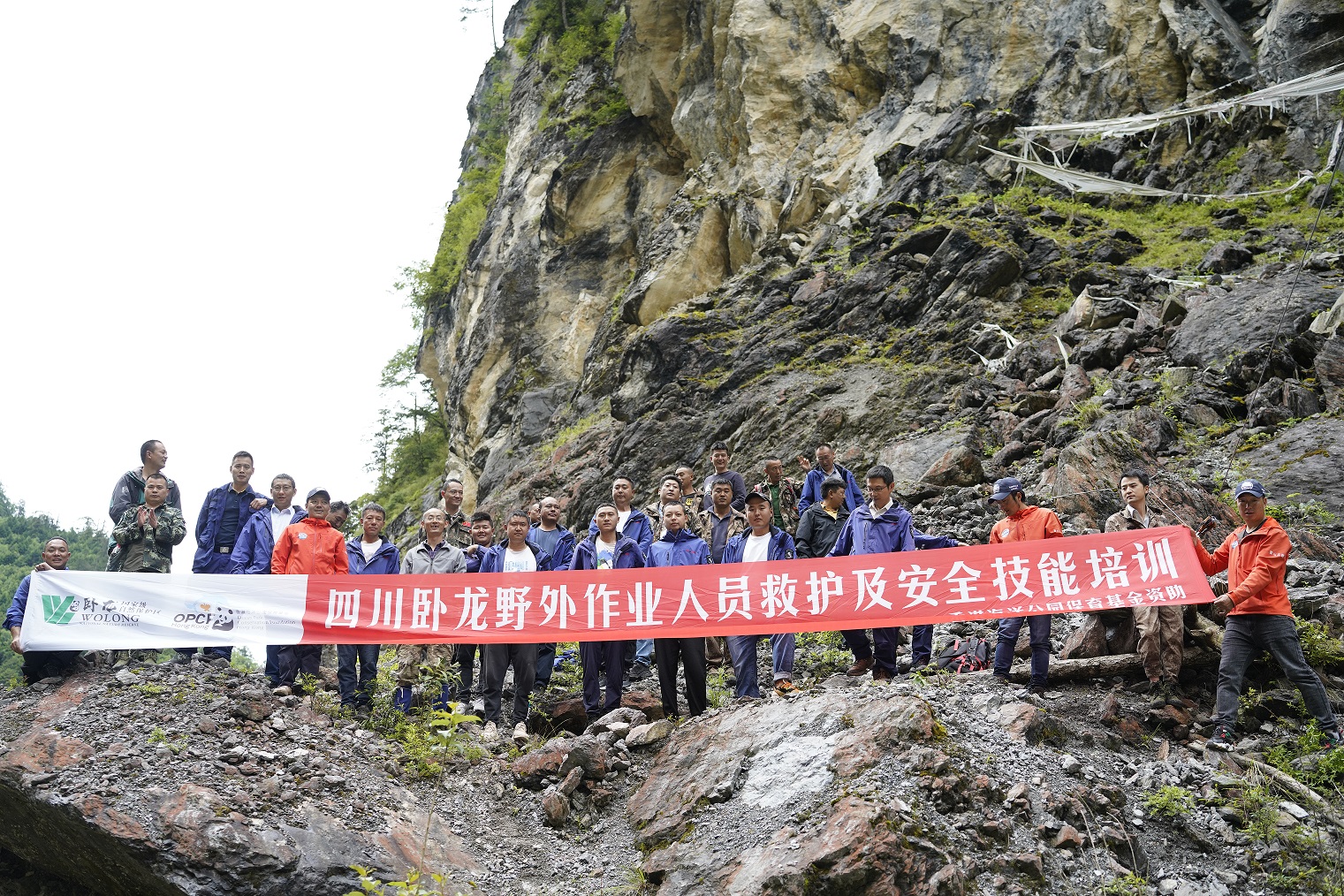 Training workshop for local workers to improve field work safety and techniques
(Photo credit: Sichuan Wolong National Nature Reserve Sanjiang field station)

-- The End --