Friends of the Foundation - Chinese White Dolphin Eco-tour November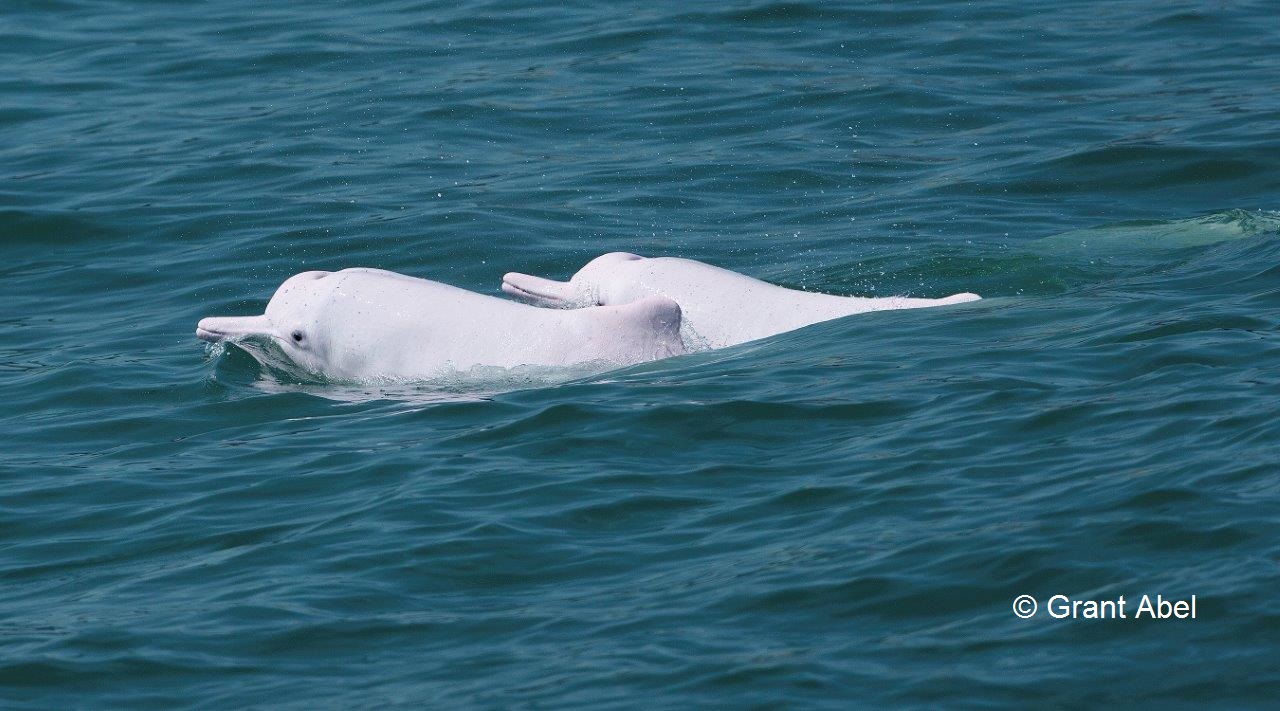 Friends of the Foundation organises different eco-tours to engage its members and the general public while introducing Hong Kong's abundant wildlife through our activities. We are going to organise a Chinese White Dolphin Eco-tour on November 19. During the trip, you will be able to learn more about this local marine ambassador, including their features, behaviour, and threats they are facing and so on. Most importantly, you will find out how you can play a part in conserving and protecting them in Hong Kong. (Photo taken by © Grant Abel)
(*We strictly follow the Code of Conduct for Dolphin Watching set by Agriculture, Fisheries and Conservation Department to avoid disturbing of Chinese white dolphins.)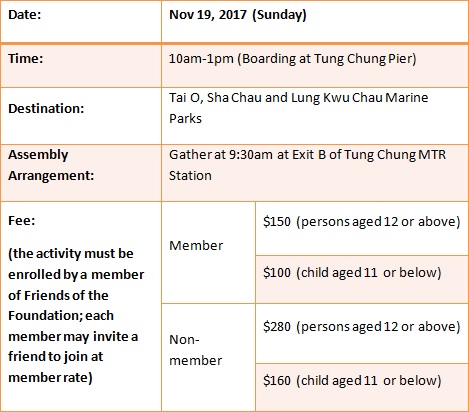 Interpretation in Cantonese; participants aged 4 or above are welcome; seats are available on a first-come-first-served basis.
# Junior members can only invite a child aged 11 or below to join the activity at discounted fee.
For enquiry, please contact Mr. Yeung +852 3923 2217 .
Special Offer for Friends of the Foundation
Donate HK$200 (Regular Membership) or HK$80 (Junior Membership) to join Friends of the Foundation and participate in our regular conservation activities! Please click here for details of the membership. Join Friends of the Foundation and register for the Chinese white dolphin eco-tour now!