Ocean Park Conservation Foundation Hong Kong funded project to investigate dolphin stranding cases in Pearl River Estuary
Result showed that pollutants in the ocean affect immune and endocrine systems of dolphin embryos
(HONG KONG, 19th August 2022) Ocean Park Conservation Foundation, Hong Kong (OPCFHK) envisions a world where Asian wildlife remains biologically diverse. OPCFHK is committed to advocating, facilitating and participating in effective conservation of Asian wildlife, with an emphasis on Chinese white dolphins and giant pandas as well as their habitats will be achieved through partnerships, fundraising, research and education.
OPCFHK funded a scientific project about Environmental Pollution in Pearl River Estuary and the Health of Chinese white Dolphin. The project was leaded by Prof. Wu Yu-ping from Sun Yat-sen University, which she and her research team had been studying the region for around 3 years since 1st July 2017 till 30th Jun 2020. The study discovered that some of the stranding cases reported in Pearl River Estuary were about calf dolphins. Also, there is one interesting finding from the project – Pollutants in the ocean can affect the immune and endocrine systems of dolphin embryos through maternal-fetal transmission. Through scientific projects, OPCFHK aims to improve the effectiveness and efficiency for the conservation works in the region.
Besides the on-going conservation projects such as the Beale's Eyed Turtle Project and the Humphead Wrasse Project, OPCFHK has also reviewed the conservation projects in the past five years in order to implement funded projects effectively and comprehensively across Asia. By gathering feedback from the principal investigators (PIs), analysing project reports and conducting desktop research, OPCFHK can improve the existing funded projects and optimise future endeavours.
"OPCFHK has actively supported research projects in different countries and regions since 2005, to conserve the wild ecological environment across Asia via researches on the habitats and activities of different species. Between 2015/2016 and 2020/2021, we have sponsored over 150 scientific and community projects. We successfully trained 108 young scientists, over 990 conservation local practitioners. Locally, we will continue to sponsor and partner with different universities for conservation studies of freshwater turtles, horseshoe crabs and cetaceans, to maintain biodiversity in Hong Kong,," said Judy Chen, JP, Foundation Chair of Ocean Park Conservation Foundation, Hong Kong.

The review focused on four key areas of achievement:
1. Biodiversity Conservation
OPCFHK established over 6 protected areas across Asia, including new areas and ones that have been revitalised, restored and strengthened. Eventually over 150,000 hectares of habitats were protected or restored. A notable recorded increase in the populations of targeted species, including the Yangtze finless porpoise, Bali starling, Komodo dragon, various turtles and fishes. 12 new species were discovered at the same time. Meanwhile, OPCFHK combated illegal trade and poaching through setting up camera trap networks, establishing patrol teams, and enhancing communication and community engagement.
2. Education and Communication
The education and promotion of OPCFHK have reached over 218,600 people in Asia, including more than 204,000 members of the public and more than 10,500 teachers and students. Over half (54%) of the PI respondents expressed that they communicated their project activities and findings via multiple media channels, including newspapers and magazines, radio interviews, TV coverage and documentaries, newsletters and social media. As of the result, we see the need to encourage more investigators to promote their research projects and results through different media channels, so as to provide greater opportunities for our target audience to understand our conservation works.
3. Capacity Building
OPCFHK implemented 21 conservation projects in Cambodia, Mainland China, Indonesia, Mongolia, Nepal and Vietnam, which trained over 990 conservation practitioners, including 108 young scientists. OPCFHK also provided 15 local training projects in Bangladesh, Cambodia, India, Indonesia, Malaysia and Nepal which trained more than 540 locals and established green economy.
4. Project Sustainability and the Importance of OPCFHK's Support
100% of the PI respondents indicated that they had continued some of the conservation activities or started a new project in the area in order to achieve the sustainable development objective across Asia. About the role of OPCFHK, 12 PIs found its funding important for their career development, while 2 of them became a member of a respective IUCN Specialist Group to promote the conservation of wild ecology.
Based on these encouraging findings, OPCFHK will seek new ways to improve the allocation of funding and the evaluation of projects through new initiatives. These will include formulating communication plans, revising the project report submission format to highlight quantitative achievements, regularly tracking the completed projects for new developments and investigating the impact of the projects on the career development of the PIs involved. By learning from the past, OPCFHK can ensure that our conservation funding is used to safeguard biodiversity in ever more effective ways.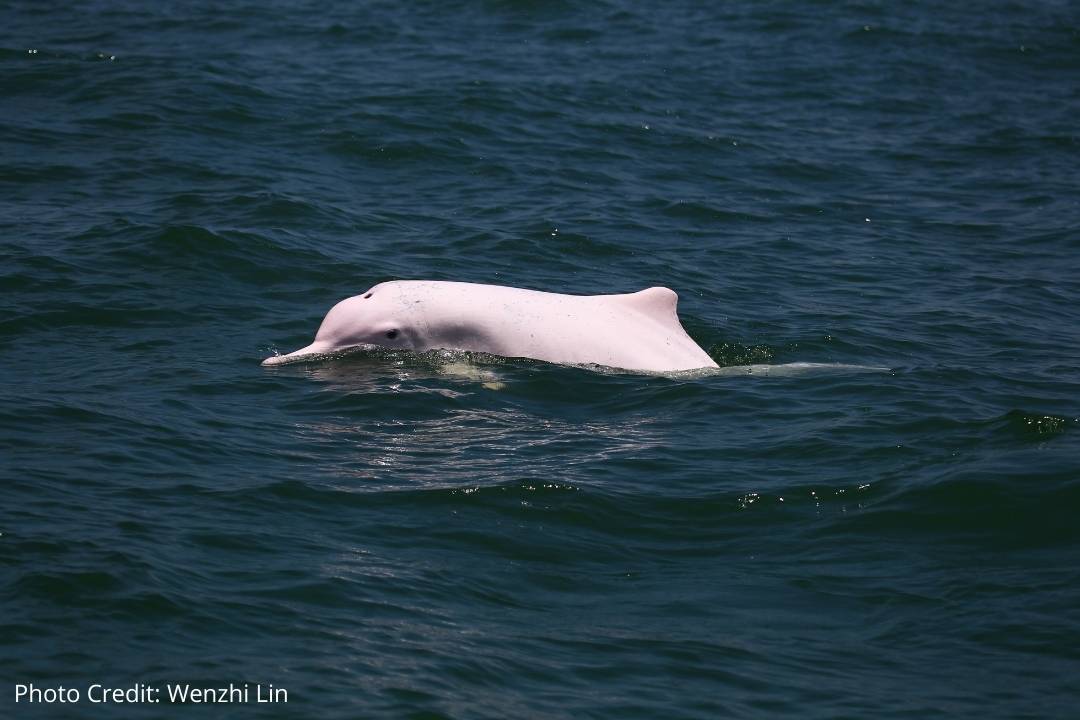 -End-