25th Ocean Park Conservation Day
Horseshoe Crab Conservation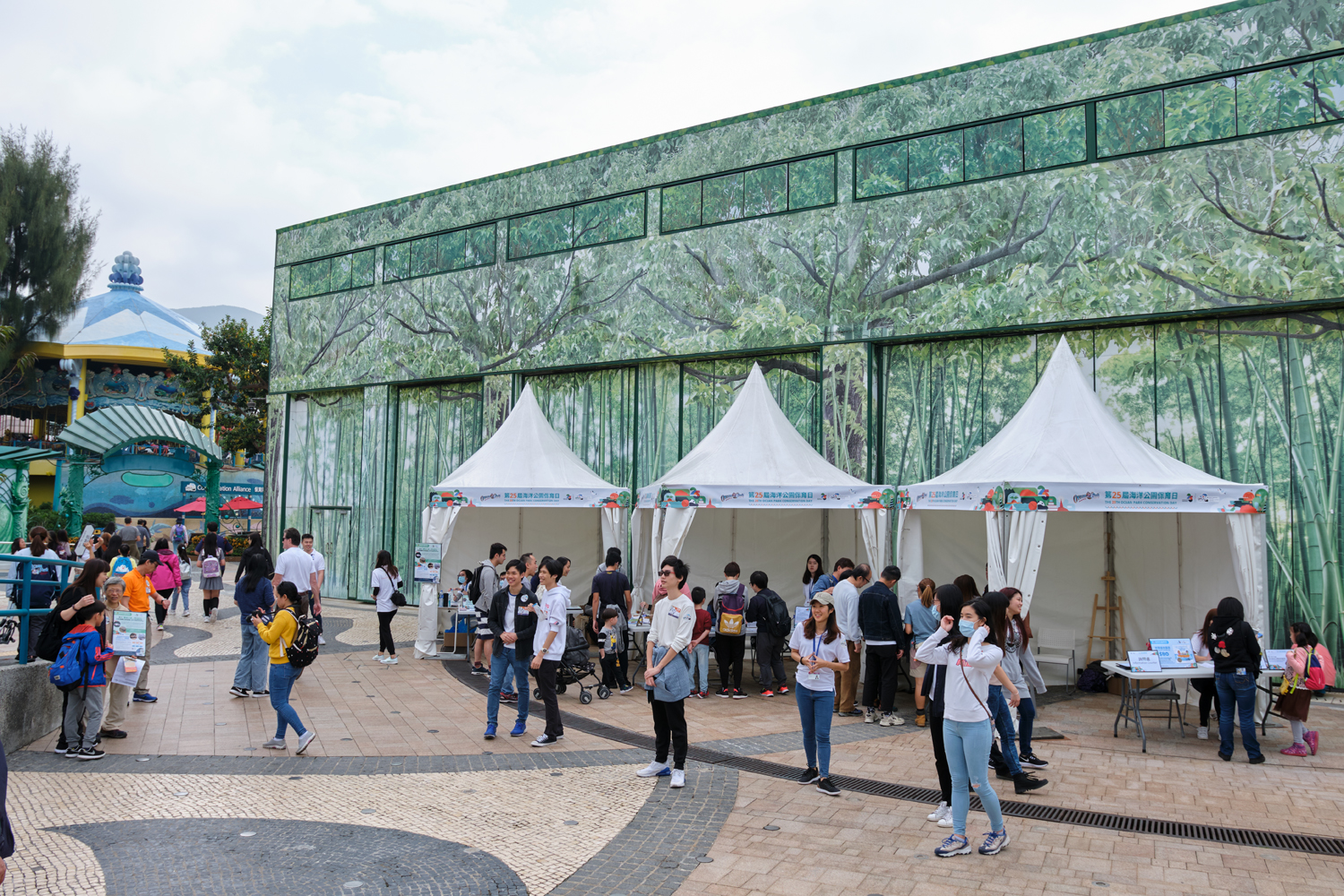 OPCFHK dedicated its 25th annual Conservation Day to raising public awareness of horseshoe crabs with a slew of pop-up activities. On 11 and 12 January 2020, visitors of Ocean Park were able to have an up-close and personal opportunity to discover and interact with these living fossils, as well as understand more about them at the limited-time 'Horseshoe Crab Discovery Centre'. Ocean Park will also be donating all admission revenues on 11 January 2020 to OPCFHK, in support of its wildlife conservation work in Hong Kong and across Asia.
In a recent survey conducted among more than 1,000 Hongkongers in November 2019, OPCFHK found that close to 90 per cent of Hongkongers are unaware that Chinese horseshoe crabs have been listed as "Endangered" by the IUCN Red List of Threatened Species. A further 45 per cent of the interviewed public are even not aware that this ancient marine creature lives in Hong Kong's backyard. However, what the public do agree on is that education and promotion is insufficient (64.2 per cent), expressing that the government (62.2 per cent), general public (16.2 per cent) and environmental groups (13.4 per cent) should jointly play a part in leading the protection of the species.
During the weekend of 11-12 January 2020, horseshoe crabs took centre stage at Ocean Park. Visitors could snap selfies with the actual living fossils as well as horseshoe crab-inspired art pieces. They were also able to learn from their rearers about the exact conditions that help the species grow and thrive. OPCFHK also transformed the Applause Pavilion into a 'Horseshoe Crab Discovery Centre' filled with educational game booths and displays. Themed around four topics, the centre included a full exhibition about Hong Kong's cultural and historical ties to this unique species, including their relationship with local fishing villages; an introduction to the horseshoe crab where a touch table exhibit will allow guests to learn about the species' anatomy; an introduction to the lifecycle of horseshoe crabs through augmented reality and a large-scale "Game of 'Horseshoe Crab' Life", where live juvenile crabs can also be observed up-close; and learn more about the threats faced by horseshoe crabs in Hong Kong. Visitors were able to learn from local scientists throughout the day, as they share their knowledge about these arthropods as well as conservation efforts and climate change in general through storytelling sessions and talks.
Upon completion of all the special tasks around the park, visitors were not only be inspired to make change, they also had the chance to kick-start a greener lifestyle by redeeming a reusable silicone Ziploc bag featuring cute horseshoe crab illustrations.