23rd Ocean Park Conservation Day
'Save Oceans, Save lives… Let's Say Goodbye to Disposable Plastics'
March 24 and 25 this year will mark the 23rd Ocean Park Conservation Day. From 10 am until 5:30 pm each day the public can learn how to become better stewards of our planet. Under the thematic banner of – 'Save Oceans, Save lives… Let's Say Goodbye to Disposable Plastics,' visitors can enjoy visiting a host of education and game booths. Visitors will also receive a uniquely customized Snack'N'Go (available on a first-come first-served basis) after completing 5 tasks at the various booths. All of the animals that appear on the Snack'n'Go are part of the local animal fauna or have been found visiting Hong Kong waters at one time or another. The entire activity is designed to highlight the dangers of how plastics are entering the oceans and endangering marine ecosystems, sea life, and eventually, human beings and how all of us can take an active role in finding solutions to this problem.
To complete one of the tasks, please- comply with at least two of the following actions:

- Present your own bag
- Present your own water bottle
- Present your own handkerchief
- Present your own food container
- 'Like' the OPCF Facebook Page and learn more about marine conservation issues
- Make a pledge to support the 'No Straw Campaign' and refuse to use disposable plastic straws

Emerald Trail Discovery Tour
The Foundation wishes to call on your generous support of Conservation Day.

It's easy, just apply for membership of 'Friends of the Foundation' and join us for a FREE fascinating Emerald Trail Discovery Tour to view and appreciate wild birds and trees, with narrations in Cantonese. Seats are available on a first-come first-served basis.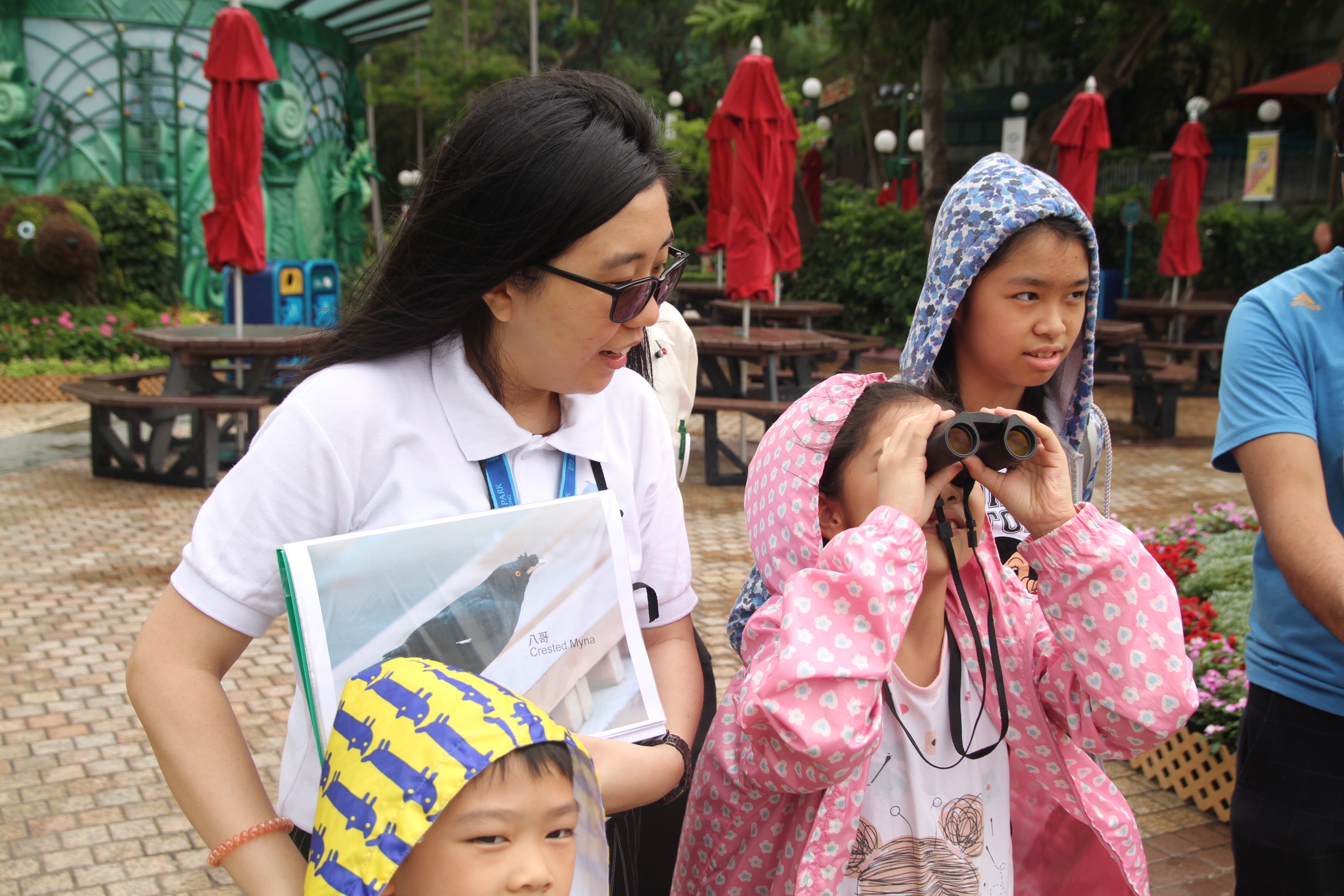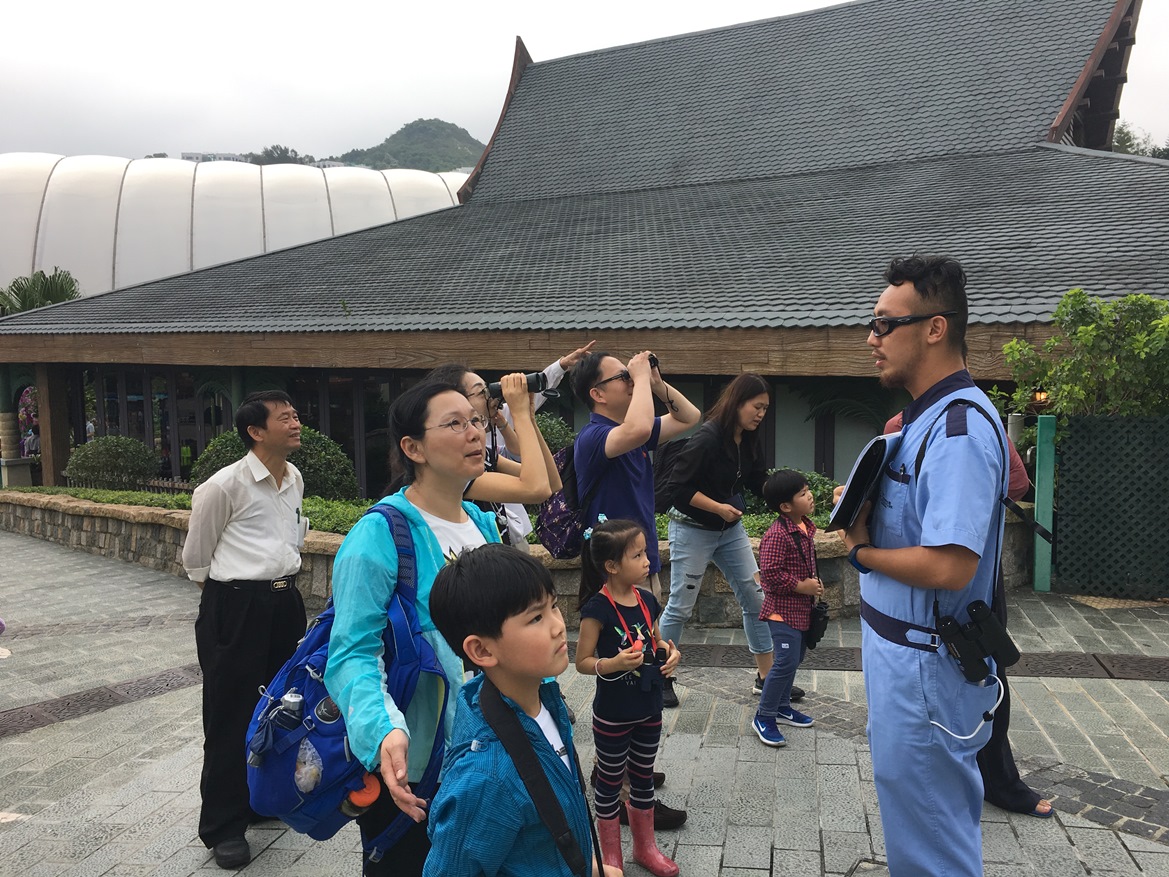 The tours will be led by experienced interpreters, providing you with information to help you better appreciate the beauty of the many tree varieties in the Park and the 15 species of birds. These include the beautiful red-billed blue magpie as well as the critically endangered blue-crowned laughingthrush now under the care of Ocean Park; fewer than 300 of these marvelous birds remain in the wild as of 2015. To aid in its recovery and help conserve this threatened species, the Foundation is currently funding a research project for the blue-crowned laughingthrush.
Please make a donation to the Foundation and get a free OPCFHK Snack'n'Go.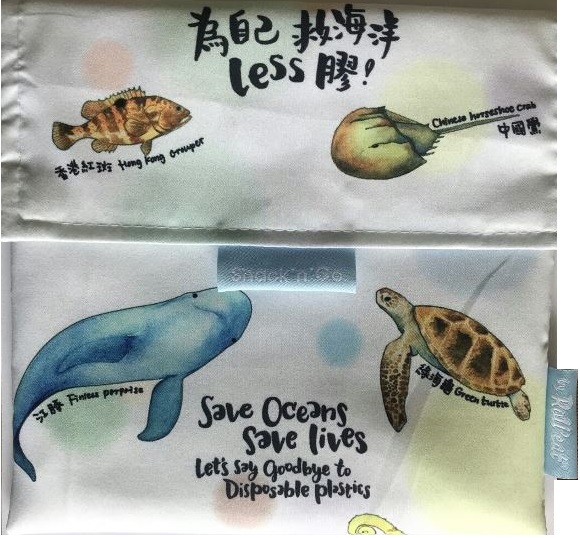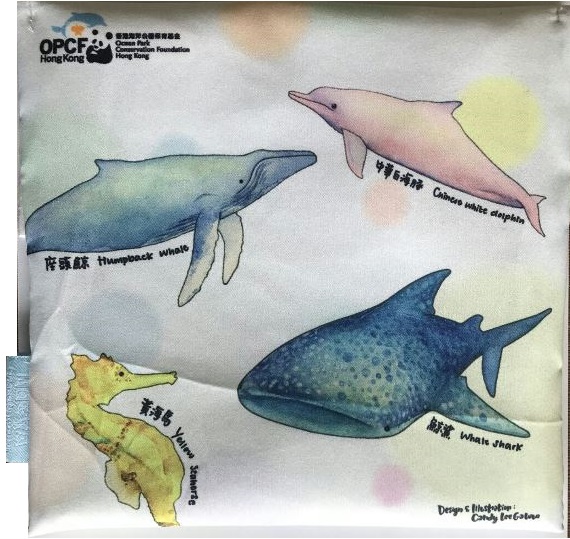 Choose 'reusables' - Helps eliminate unnecessary waste!