8‧10 Hong Kong Island Region Flag Day

Every action counts, let's save our biodiversity
OPCFHK organised the Hong Kong Island Region Flag Day on August 10, 2019. We aimed to raise funds to support our efforts in the local marine cetacean stranding response programme, scientific projects of local species and local community education programmes. Click here to learn more about OPCFHK.
With a theme of "Every action counts, let's save our biodiversity", each of our flag sticker has an animal paired with a daily action to conserve biodiversity, encouraging the public to save our nature by establishing a simple green habit.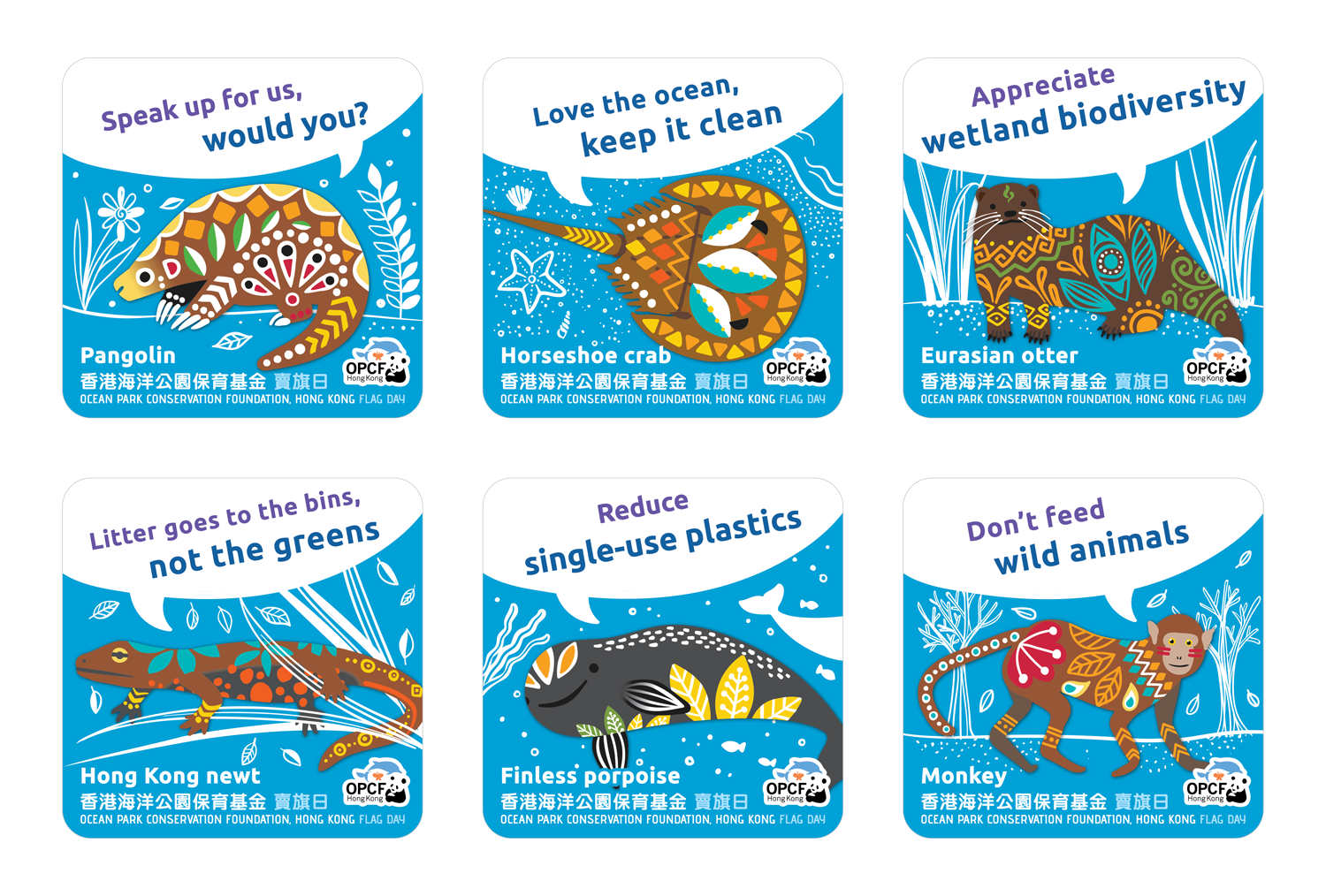 Volunteer Registration (closed)
Join us now as volunteers and click here for online registration.
You will be entitled to having an Ocean Park daytime ticket buy-1-get-1-free coupon, OPCFHK Friends of the Foundation free membership for 1-year and a "Participation Certificate" (electronic copy).
This year, we have specially designed a whale-shaped mask for our volunteers. You may download and decorate it in advance and wear it on Flag Day. We have also prepared a blank version so that parents and children can create your own unique mask.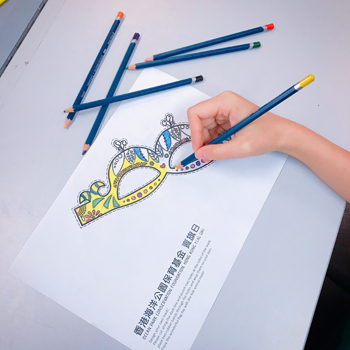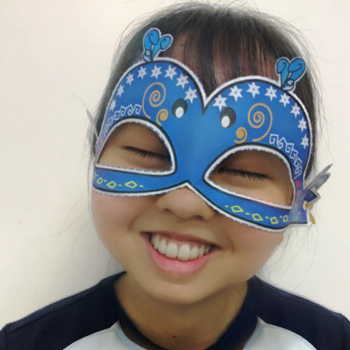 Download mask: 1) Blank template 2) Whale Design
Biodiversity
Each species on this planet has its own unique role in nature. To better live in their habitat of forests, rivers, mangroves, rocky shores, coral reefs, etc, species evolve and develop their different traits, and together flourish in the circle of life.
Bio-diversity stands for the variety of species, habitat and genes. Mother Nature is a precarious network knitted by the interdependent relationship among all living things. The high variety of species will allow a stronger resilience of the ecosystem, and thus balancing the ecosystem even when there are changes in the environment.
Sadly, human exploitation consumes resources faster than its natural regeneration ability. Nature is losing its balance while around 12,000 species of flora and fauna are now endangered, driven towards the edge of existence through overexploitation, habitat destruction, pollution and climate change.
Sponsors

Should you have any further enquiries, please feel free to contact us at 3923 2157.